Type atleast three letters to find.
Chatham Stakes
Australia | FEATURE RACE GUIDE
History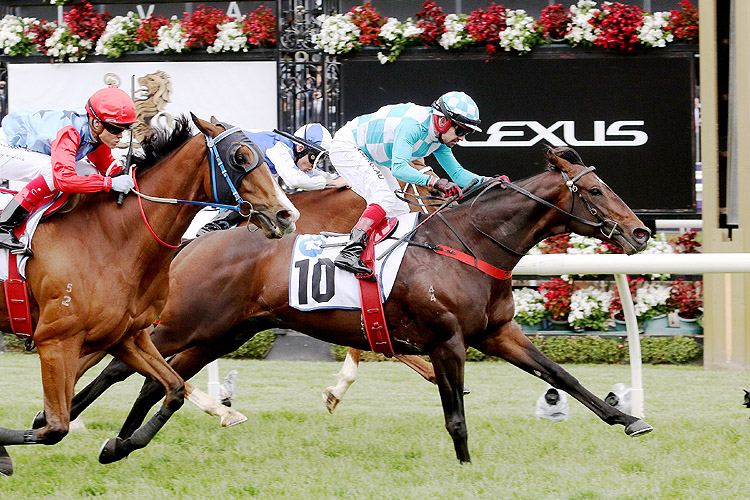 The Chatham Stakes is a Group 3 race run under Handicap conditions for sprinters at Flemington conducted by the Victoria Racing Club.
The Chatham Stakes is run over 1400m. It was first run in 1978 and was won by Sarsha's Choice.
The race was over the mile until 1985 then back to 1400m from 1986 onwards.
The Chatham Stakes was a Listed Race until 1986 then Group 3.
It is registered after a champion of the 1930s Chatham who won two Cox Plates, Epsoms and Doncaster.
The Chatham Stakes used to be run on Derby day and as a lead up to the G1 mile on the last day but with the G1 moved to Derby day, this race was moved to Oaks day. Now it features on the final day.
In 2018 Dreamforce led all the way. He'd come back in the Autumn to win a Liverpool City Cup then place in Winx's George Ryder and then the Doncaster with only Brutal in front of him both times.
The Chatham Stakes was worth $200,000 in 2019.
Notable winners of the Chatham Stakes include Dreamforce (2018), Disposition (2015), Hucklebuck (2014), Fawkner (2012), All Silent (2008), Scenic Peak (2001/2003), Bezeal Bay (1998), Blue Boss (1991), Targlish (1987) and La Caissiere (1984).
The 2019 Chatham Stakes was won by Reykjavik from Admiral's Joker and Noble Boy.

Previous Chatham Stakes Winners