Type atleast three letters to find.
Danehill Stakes
Australia | FEATURE RACE GUIDE
History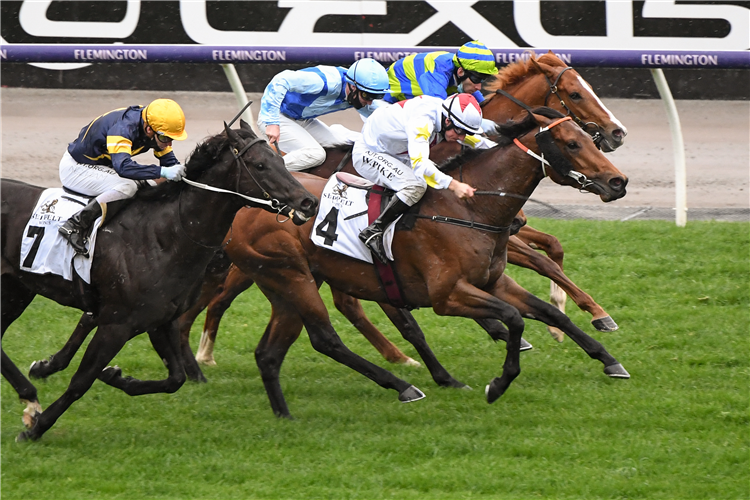 The Danehill Stakes is a Group 2 race run under Set Weights and Penalty conditions for three year olds at Flemington conducted by the Victoria Racing Club.
The Danehill Stakes is run over 1200m. It was first run in 1982 and was won by Fiesta Star.
The Danehill Stakes has always been run at Flemington.
The Danehill Stakes was over 1100m until 1986 then at its current 1200m.
The race was renamed after the legendary stallion Danehill. It used to be run on Derby Day but swapped with the Ascot Vale Stakes which itself was renamed the Coolmore Stud Stakes.
After being a Listed race it became a Group 3 in 1985 and a Group 2 in 2009.
The great Black Caviar won this as her fourth race start.
NSW horses have a top record in the Danehill Stakes with the likes of Doubtland, Encryption, Charlie Boy, Snitzerland, Sepoy, Soul, Aichi, Fastnet Rock etc.
The 2002 race won by Planchet will be remembered for a famous protest as Choisir lost the race controversially.
The Danehill Stakes was worth $200,000 in 2020.
Notable winners of the Danehill Stakes include Doubtland (2020), Dalasan (2019), Catchy (2017), Rich Enuff (2014), Snitzerland (2012), Sepoy (2011), Black Caviar (2009), Fastnet Rock (2004), Falvelon (1999), Dantelah (1997), Gold Ace (1995), Umatilla (1991), Wrap Around (1990) and Rory's Jester (1985).
The 2020 Danehill Stakes was won by Doubtland from Amish Boy and Ranting.

Previous Danehill Stakes Winners
Related News