Type atleast three letters to find.
Easter Cup
Australia | FEATURE RACE GUIDE
History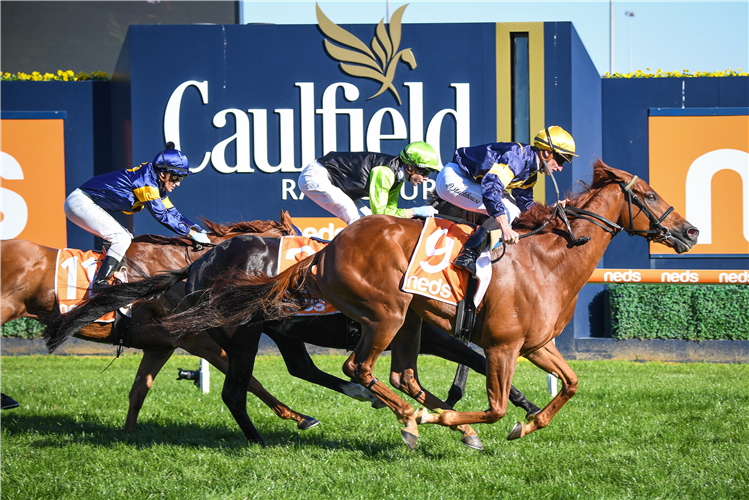 The Easter Cup is Group 3 race for middle distance horses conducted by the Melbourne Racing Club at Caulfield.
The Easter Cup was first run in 1909 and was won by Otira.
The Easter Cup has been run over 2600m on multiple occasions including a 40 year stretch but has been 2000m since the mid 50s.
The Easter Cup was a Principal race to 1979. It became a Group 3 after that.
Maldivian is the most noteworthy winner in recent times. He won it in 2007 then got to be favourite in the Caulfield Cup before disaster struck in the gates. He did win a Cox Plate though the following year.
The 2021 Easter Cup is over 2000m at Caulfield for $160,000.
Notable winners include Hang Man (2021), Sertorius (2015), Maldivian (2007), Casual Pass (2006), Tall Timbers (2004), Bush Padre (2003), Sober Suit (1996), Ideal Centreman (1991), Dandy Andy (1987), Triumphal March (1983), Future (1969), Mac Rob (1940), Flail (1933/1934) and Riffian (1911/1913).
The 2021 Easter Cup was won by Hang Man from Persan and Mahamedeis.

Previous Easter Cup Winners
Related News