Type atleast three letters to find.
Epona Stakes
Australia | FEATURE RACE GUIDE
History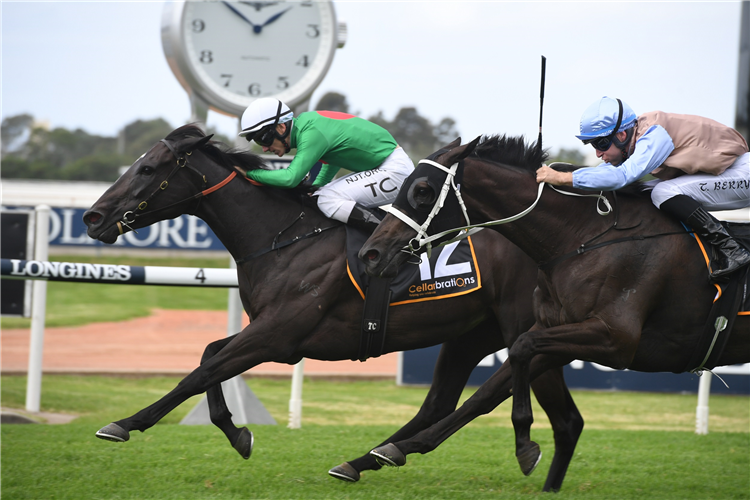 The Epona Stakes is a Group 3 race for fillies and mares conducted by the Australian Turf Club at Rosehill Gardens.
The Epona Stakes was first run in 1998 and takes its name from the Celtic-Roman god protecting horses.
The Epona Stakes has been run at Rosehill every year since 1998 with the exception of 2000, 2001 and 2002 when it was run at Canterbury.
The Epona Stakes is run under set weights and penalty conditions over 1900m.
It was a Listed raced from 2001 to 2011 and has been a Group 3 race since 2012.
In recent years the Epona Stakes has played a successful role as a lead-up race for mares set for the Sydney Cup (3200m) at Randwick.
The record of recent Epona Stakes winners and placegetters in the Sydney Cup includes: Aliyana Tilde (2013 – won Epona Stakes; 3rd Sydney Cup); Once Were Wild (2012- third in both races); Divine Rebel (2009 – won Epona Stakes, 2nd Sydney Cup in 2009 and 2010) and Jessicabeel (2010) (3rd Epona Stakes, won Sydney Cup).
As a Group 3, the Epona Stakes was worth $160,000 in 2020.
Notable winners of the Epona Stakes include Burning Embers, Zastov, Market Price, Kosi Bay, Divine Rebel, Scratchy Bottom, Intimate Moment and Aliyana Tilde.
The 2020 Epona Stakes was won by Missybeel from Gayatri and Greysful Glamour.

Previous Epona Stakes Winners
Related News