Type atleast three letters to find.
Epsom Handicap
Australia | FEATURE RACE GUIDE
History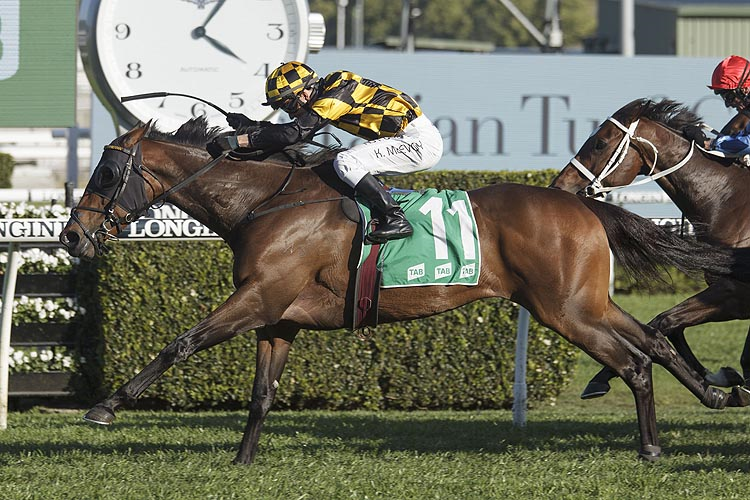 The Epsom Handicap is a Group 1 race run under Handicap conditions for open class horses at Randwick conducted by the Australian Turf Club.
The Epsom Handicap is run over 1600m. It was first run in 1865 and was won by Dundee.
For the vast majority of its existence, the Epsom Handicap has been over 1600m. It was run at 1400m in 2001 on the Kensington Track when course proper was under reconstruction.
Except under the Principal Race scale, the Epsom has always been a Group 1.
The 1983 Epsom was run at Warwick Farm won by Cool River.
The Epsom Handicap is named after the racecourse where the Derby is run in England.
Gai Waterhouse has had a great time winning big miles on her home track and the Epsom is no different. Iron Horse, Excellerator, Desert War x 2, Theseo, Rock Kingdom and Fat Al have been her winners.
Super Impose became a legend of the Randwick mile winning four consecutive miles (2x Epsom, 2x Doncaster) ending in the 1991 Epsom under 61kg courtesy of a brilliant Darren Beadman ride.
Winx won her first ever Sydney Group 1 in taking her Epsom out carrying 57kg. It was her fourth win in her long stretch of victories and the lead up to her first Cox Plate.
No horse has done the Epsom/Caulfield Cup double in same year.
Epsom/Cox Plate double – Nightmarch, Chatham, Noholme, Winx.
Epsom/Doncaster (season) double – Dundee, Marvel, Chatham, Gunsynd, Super Impose, Winx, Happy Clapper.
Last apprentice to win was Wayne Harris on Gold Circle in 1981.
Last Kiwi to win was Probabeel 2020 but before her it was Magnitude in 1985.
Last Theo Marks/Epsom double – Winx 2015.
Last Bill Ritchie/Epsom double – Probabeel 2020.
Last George Main/Epsom double – Racing To Win 2006.
Last Shannon/Epsom double – Dalmacia 1982.
Last Victorian to win the Epsom – Golden Sword 1993.
One of the most famous winners was Shannon. He won in 1945 and then in 1946 under 9 stone 9, Shannon missed the start and did not move until the field travelled some distance. In the end he only just missed Blue Legend into second. It is said the starter failed to notice Shannon was not ready.
While the Doncaster has been dominated by the 3yo brigade, it's been a complete supremacy by the 4yo army in the Epsom. Of the last 25 runnings, 17 x 4yos have saluted.
Last non-NSW trained horse to win was Golden Sword in 1993 before Captain Sonador in 2010.
Before Probabeel, Winx and Secret Admirer, the previous mare to win the Epsom was as far back as La Neige in 1976.
The 2007 race was not held due to the Equine Influenza break out.
The Epsom Handicap was worth $1million in 2020.
Notable winners of the Epsom Handicap include Probabeel (2020), Kolding (2019), Hartnell (2018), Happy Clapper (2017), Hauraki (2016), Winx (2015), Boban (2013), Theseo (2008), Racing To Win (2006), Desert War (2004/2005), Shogun Lodge (2000), Filante (1996), Kinjite (1992), Super Impose (1990/1991), Riverdale (1984), Imposing (1979), Triton (1972), Gunsynd (1971), Cabochon (1967), Sky High (1961), Noholme (1959), Shannon (1945), Chatham (1932/1933) and Amounis (1926/1928).
The 2020 Epsom Handicap was won by Probabeel from Funstar and Riodini.

Previous Epsom Handicap Winners
Related News