Type atleast three letters to find.
Festival Stakes
Australia | FEATURE RACE GUIDE
History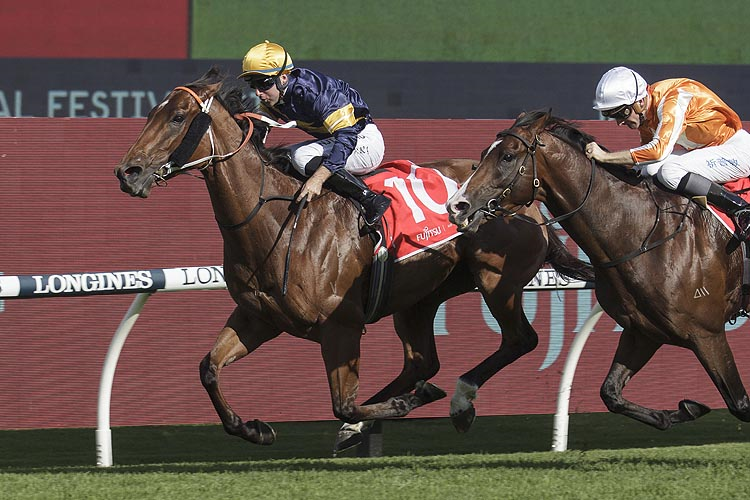 The Festival Stakes is a Group 3 race run under Quality conditions for the milers at Rosehill conducted by the Australian Turf Club.
The Festival Stakes is run over 1500m. It was first run in 1948 and was won by Cragside.
The Festival Stakes was originally over 1400m and has been as short as 1280m but has been at 1500m since 2008.
The Festival Stakes was a Principal Race then Listed from 1979 before gaining Group 3 status from 2016.
Twice the race has been run at Canterbury but most editions were at Rosehill.
It is a vital lead up to the Villiers Stakes but only Monton, Utzon, Ike's Dream and Castanea have done the double.
The Festival Stakes was worth $160,000 in 2021.
Notable winners of the Festival Stakes include Mighty Lucky (2015), Malavio (2012), Monton (2011), Eremein (2008), Utzon (2006), Ike's Dream (2005), This Manshood (2002/2003), Adam (2000), Ice Cream Sundae (1990), At Sea (1985), Manuan (1984), Just Ideal (1976), King Bogan (1970) and Coniston (1951).
The 2020 Festival Stakes was won by Outrageous from Royal Celebration and Evalina.

Previous Festival Stakes Winners
Related News