Type atleast three letters to find.
George Moore Stakes
Australia | FEATURE RACE GUIDE
History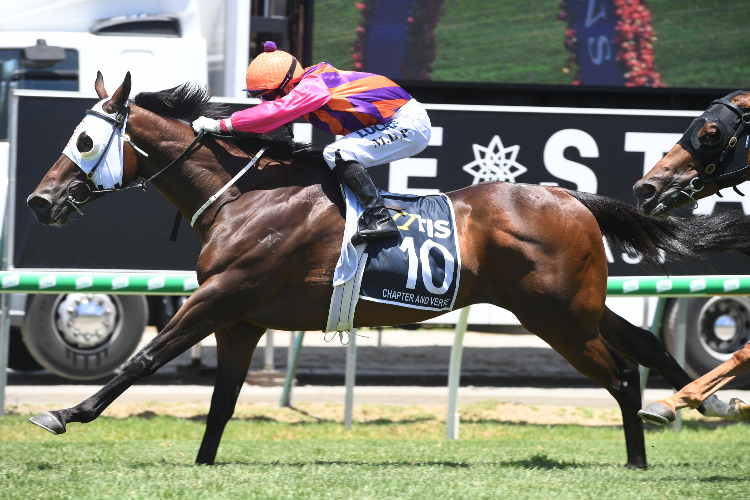 The George Moore Stakes is a Group 3 race run under Quality conditions for the sprinters at Doomben conducted by the Brisbane Racing Club.
The George Moore Stakes is run over 1200m. It was first run in 1979 and was won by Princess Reichen.
The race is the start of the summer carnival in Queensland.
The George Moore Stakes has been at 1200m and was a Group 3 initially to 1982 then back to Listed through to 2000 before being upgraded again.
In 2016 it was run at Eagle Farm but most runnings have been at Doomben.
The race has had numerous name changes but ever since 2008 it has been the George Moore.
The great Takeover Target won this race in the lead up to his famous Lightning and Newmarket Hcp wins and subsequently his first trip to Royal Ascot.
The George Moore Stakes was worth $200,000 in 2020.
Notable winners of the George Moore Stakes include Chapter And Verse (2019), I'm A Rippa (2018), Didntcostalot (2015), Big Money (2014), Lucky Hussler (2013), Burdekin Blues (2009), Natural Destiny (2006), Takeover Target (2005), Chief De Beers (1994/1997), Buck's Pride (1992) and Mirraben (1987/1988/1989).
The 2020 George Moore Stakes was won by Hard Empire from Jonker and Outback Barbie.

Previous George Moore Stakes Winners
Related News