Type atleast three letters to find.
Hot Danish Stakes
Australia | FEATURE RACE GUIDE
History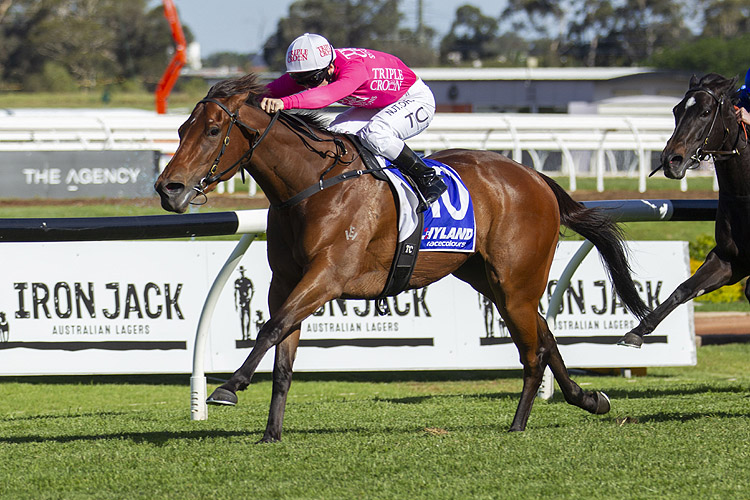 The Hot Danish Stakes is a Group 2 race for fillies and mares conducted by the Australian Turf Club at Rosehill.
It used to be run as the Breeders Classic during the Autumn but will now be in the Spring.
The Breeders Classic was first run in 1996 and was won by Destruct. It has been previously conducted at Randwick, Rosehill and Warwick Farm.
The Hot Danish Stakes will be run over 1400m under Set Weights conditions.
It was worth $500,000 in 2019 as part of the new Everest carnival.
Even though only short in history, it has gone from a Listed race until 2005, was Group 3 to 2007 then G2 2008 onwards.
There aren't too many winners of the race who had not won a G1 or did not go on to win a G1.
Notable winners of the Breeders Classic include Arletty (1998), Staging (2000), Spinning Hill (2001), Private Steer (2004), Winning Belle (2005), Gallant Tess (2008), Hot Danish (2009), Alverta (2010), More Joyous (2011) Steps In Time (2012/2013), Catkins (2014/2015), Amicus (2016), In Her Time (2017), Prompt Response (2018) and Champagne Cuddles (2019 Feb).
The 2019 Hot Danish Stakes was won by Reelem In Ruby from Moss Trip and El Dorado Dreaming.

Previous Hot Danish Stakes Winners