Type atleast three letters to find.
Kingston Town Classic
Australia | FEATURE RACE GUIDE
History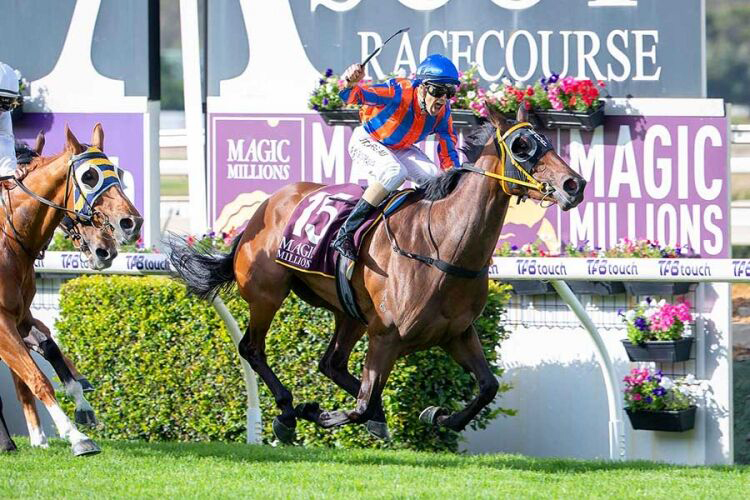 The Kingston Town Classic is a Group 1 race run under Weight For Age conditions for the top grade at Ascot conducted by Perth Racing.
The Kingston Town Classic is run over 1800m. It was first run in 1976 and was won by Family Of Man.
The race is the follow up from the Handicap Railway Stakes.
There have been runnings of the Kingston Town Classic at a mile or even 2000m but the vast majority have been over 1800m.
The Kingston Town Classic was a Principal Race then became a Group 1 from 1979.
Mares have only won 3 times in 38 years but a filly saluted in 2015 and again in 2018 and 2019.
10 x 3yos have won the last 33 Classics. 8 of the 11 before that were won by 3yos. A remarkable transformation but they did win in 2013/15/18/19.
Playing God became the fifth horse to win two Classics – the others being Niconero, Family of Man, Summer Beau and Old Comrade. He also sired 2019 winner Kay Cee.
Cox Plate/top eastern states WFA form was part of the early history of the race via the likes of Family Of Man, Kingston Town, Vo Rogue and Better Loosen Up.
Those to do the Railway Stakes/Kingston Town Classic double are Better Loosen Up, Old Comrade, Modem and Sniper's Bullet.
A high quality filly Arcadia Queen was the choice leading rider William Pike made over the stable mate and Railway winner Galaxy Star in 2018 and it proved the right move when she won by 4.5 lengths.
2003 running was at Belmont racecourse.
The Kingston Town Classic was worth $1,000,000 in 2019.
Notable winners of the Kingston Town Classic include Arcadia Queen (2018), Stratum Star (2016), Perfect Reflection (2015), Moriarty (2014), Luckygray (2012), Playing God (2010/2011), Sniper's Bullet (2009), Niconero (2006/2008), Modem (2004), Old Comrade (2000/2001), Summer Beau (1996/1997), Old Role (1991), Better Loosen Up (1989), Vo Rogue (1988), Military Plume (1986), Bounty Hawk (1983), Kingston Town (1982), Sovereign Red (1980), Mighty Kingdom (1979) and Family Of Man (1976/1978).
The 2019 Kingston Town Classic was won by Kay Cee from Gailo Chop and Best Of Days.

Previous Kingston Town Classic Winners