Type atleast three letters to find.
Lightning Stakes
Australia | FEATURE RACE GUIDE
History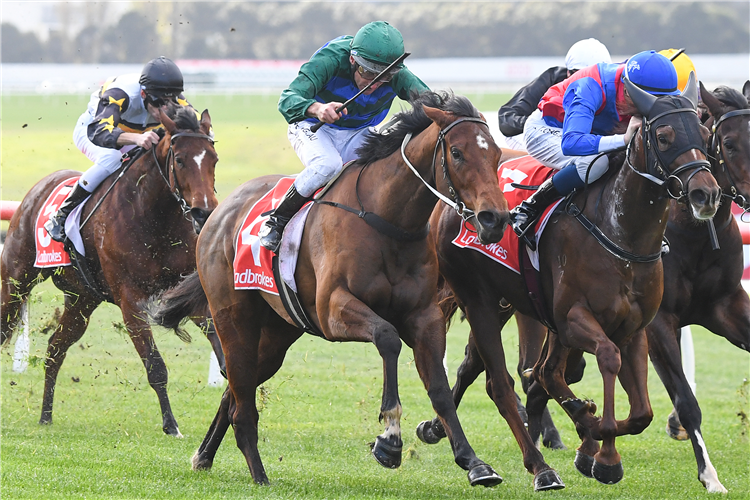 The Lightning Stakes is a Listed race run under Set Weights conditions for two and three year olds at Morphettville conducted by the South Australian Jockey Club.
It was previously known as the Dermody Stakes.
The Lightning Stakes is run over 1050m and is the only race of its type being restricted to the two youngest age brackets.
It was first run in 1974 and won by Storm Duke.
When the Lightning Stakes was run at the old track Cheltenham it was over 1000m but has been 1050m since run at Morphettville in 2009.
Multiple trainers have won the race twice while Dwayne Dunn, Dom Tourneur and Matthew Neilson have taken the jockey's prize on three occasions.
Augusta Proud ran the fastest time since the Morphettville move before Nature Strip. She was already a winner of the Magic Millions at the Gold Coast.
After winning this race and beating Sunlight by six lengths, Nature Strip would gain a 2018 Everest slot before falling out of form. He'd win the G1 Galaxy in the Autumn and then a Moir Stakes and they'd both contest the 2019 Everest.
The 2020 Lightning Stakes was run for prizemoney of $100,000.
Winners of the Lightning Stakes are Parlophone (2020), Nature Strip (2018), Wild Rain (2015), Avoid Lightning (2012), Augusta Proud (2009), Morgan Dollar (2008), Our Quivera (2004), Innovation Girl (2002), Sarason (1993), Begone (1991), Street Ruffian (1990), Clay Hero (1988), Redelva (1987) and Oenjay Star (1979/1980).
The 2020 Lightning Stakes was won by Parlophone from Streetcar Stranger and Just Zerene.

Previous Lightning Stakes Winners
Related News