Type atleast three letters to find.
Magic Millions 2yo Classic
Australia | FEATURE RACE GUIDE
History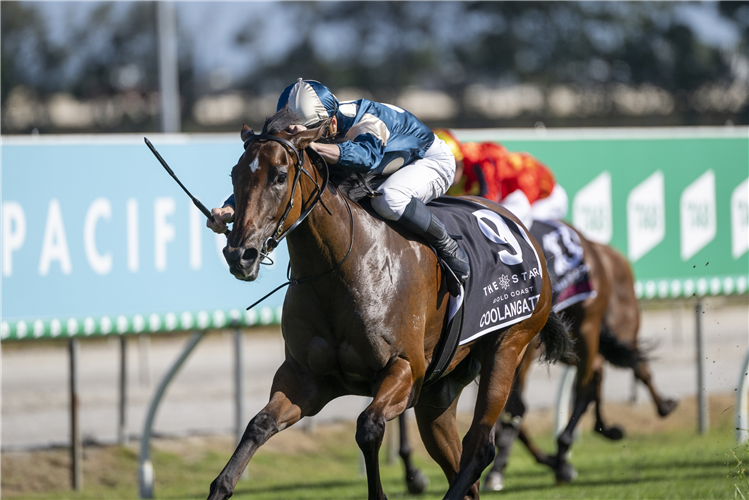 The Magic Millions 2yo Classic is a Restricted Listed Race for two year olds conducted by the Gold Coast Turf Club at Gold Coast.
The Magic Millions 2yo Classic was first run in 1987 and was won by a top sprinter in Snippets.
The Magic Millions 2yo Classic is run over 1200m under Set Weights conditions and is open to both genders. It was worth $2million in 2022.
The race was originally a one off to coincide with the Magic Millions sales from the previous year. But after the growth of the meeting and sales, it has become for all MM sold horses with multiple million dollar races on the card.
For the next few years the race was split with a fillies race and a colts/geldings race. In 1991 Bold Promise won the fillies edition and then a week later won the open race.
Three horses have done the Magic Millions/Golden Slipper double – Dance Hero (2004), Phelan Ready (2009) and Capitalist (2016).
Barriers have been crucial with many drawing well and going on to score. However 3 of the last 6 drew 12 or worse.
It has been split basically 50:50 between the fillies and colts/geldings.
The vast majority of winners have been last start winners (25 of last 30).
Just in recent years Le Chef, Houtzen, Sunlight & Exhilarates all won the lead up race at Gold Coast then backed up to win. Shaquero also backed up but off a close loss.
After taking the race in 2018, Sunlight would return to place in the Golden Slipper and then as a 3yo end up winning the Coolmore Stud Stakes on Derby Day at Flemington and the Newmarket/William Reid in the Autumn.
Most winners have been hard in the betting but Phelan Ready was 50-1 and would win the Slipper at 25-1 two runs later. Away Game was 40-1 in 2020.
Notable winners of the Magic Millions 2yo Classic include Snippets (1987), St Jude (1990), Bold Promise (1991), Clan O'Sullivan (1992), Brave Warrior (1994), General Nediym (1997), Testa Rossa (1999), Assertive Lad (2000), Excellerator (2001), Lovely Jubly (2002), Regimental Gal (2003), Dance Hero (2004), Phelan Ready (2009), Driefontein (2012), Capitalist (2016), Sunlight (2018), Exhilarates (2019), Away Game (2020), Shaquero (2021) and Coolangatta (2022).
The 2022 Magic Millions 2yo Classic was won by Coolangatta from Russian Conquest and Snitcat.

Previous Magic Millions 2yo Classic Winners
Related News