Type atleast three letters to find.
Makybe Diva Stakes
Australia | FEATURE RACE GUIDE
History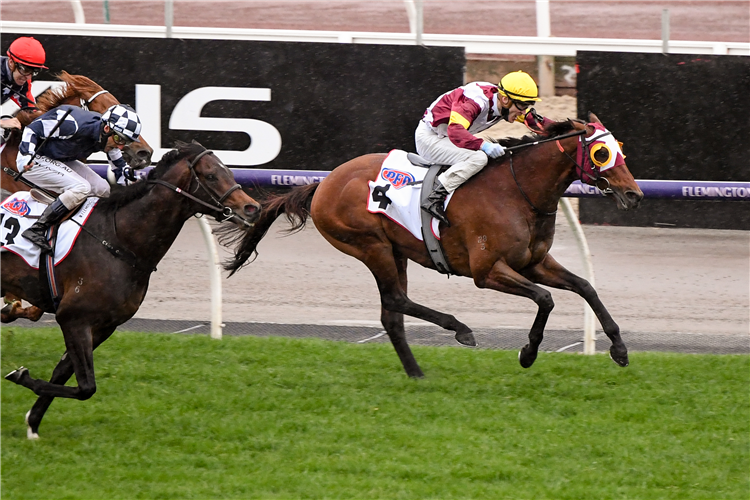 The Makybe Diva Stakes is a Group 1 race run under Weights For Age conditions for open class horses at Flemington conducted by the Victoria Racing Club.
The Makybe Diva Stakes is run over 1600m. It was first run in 1948 and was won by Lungi.
The Makybe Diva Stakes has always been run at Flemington.
In its early stages, the Makybe Diva Stakes was over 2000m but from 1965 onwards has been at the mile.
Until 2006 the race was known as the Craiglee Stakes before being named after the previous years retired three time Melbourne Cup winning champion Makybe Diva.
It was a Group 2 race until 2013 when it was upgraded to Group 1.
Southern Speed won for the mares in 2012 but before that it was way back to Saleous in 1996.
Before the 2020 edition, of the previous 37 runnings only 4 horses (Northerly, Sky Heights, Marble Halls & Weekend Hussler) have managed to win another race in that carnival following Craiglee success. However in 1993 the winner Runyon, who lost the race on a positive swab, did win again but the eventual registered winner Mannerism did not win afterwards.
Gatting won at 100-1 in 2019 after running fifth of five in Perth the start before.
The Makybe Diva Stakes was worth $750,000 in 2020.
Notable winners of the Makybe Diva Stakes include Fierce Impact (2020), Humidor (2017), Palentino (2016), Fawkner (2015), Dissident (2014), Southern Speed (2012), Shocking (2010), Weekend Hussler (2008), Pompeii Ruler (2006), Northerly (2002), Sky Heights (1999), Umrum (1998), Marble Halls (1997), Jeune (1995), Mahogany (1994), Mannerism (1993), Durbridge (1991), Zabeel (1990), Military Plume (1987), Rose Of Kingston (1982), Dulcify (1979), Family Of Man (1978), Ming Dynasty (1977), Tontonan (1975), Dual Choice (1971), Rain Lover (1969), Tobin Bronze (1966), Light Fingers (1965), Lord (1961) and Comic Court (1949).
The 2020 Makybe Diva Stakes was won by Fierce Impact from Russian Camelot and So Si Bon.

Previous Makybe Diva Stakes Winners
Related News