Type atleast three letters to find.
Percy Sykes Stakes
Australia | FEATURE RACE GUIDE
History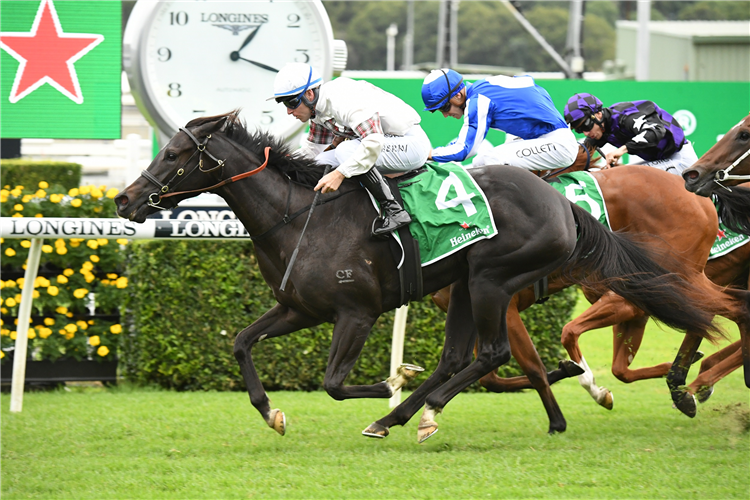 The Percy Sykes Stakes is a Group 2 race for two-year-old fillies conducted by the Australian Turf Club at Royal Randwick as part of The Championships.
The Percy Sykes Stakes was first run as the Keith Mackay Handicap in 1960 when it was named in honour of former Australian Jockey Club chairman Keith Mackay.
The race was run as the Royal Randwick Stakes in 2014 and became the Percy Sykes Stakes in 2015 when it was renamed to honour the late veterinarian Percy Sykes, a leading Sydney racing industry figure who was renowned for his veterinary skills working with leading trainers such as Tommy Smith, Bart Cummings, Gai Waterhouse and Jack Denham.
The Keith Mackay/Percy Sykes Stakes is run under set weights and penalty conditions after originally being a quality handicap.
It became a Listed Race in 1979 and was promoted to Group 3 status in 2014. The Percy Sykes Stakes will be run as a Group 2 race for the first time in 2017.
The Keith Mackay Handicap was first run over six furlongs from 1960-1969 and then seven furlongs in 1970 and 1971. It reverted to 1200m from 1972 to 1983 and was increased again to 1400m in 1984 and 1985. It has been run over 1200m since 1986.
The 2021 Percy Sykes Stakes was run over 1200m at Royal Randwick for prizemoney of $1,000,000.
Away Game won in 2020 as part of an extraordinary 2yo season which included a Magic Millions plus the Widden and this Percy Sykes too. She also was second in the Slipper and fourth in the Blue Diamond.
It is the richest one gender juvenile group race in Australia.
Notable fillies to win the Keith Mackay/Percy Sykes Stakes include Constant Image, Candy Floss, Tumberlua, Kiss Me Cait, Favoured, Fleet Princess, Impede, Charity, I Like Diamonds, Lady Eclipse, Magic Flute, Flitter, Before Too Long, Streama, Eloping, Ottoman, Shoals and Away Game.
The 2021 Percy Sykes Stakes was won by Jamaea from Crystal Bound and Joyous Legend.

Previous Percy Sykes Stakes Winners
Related News