Type atleast three letters to find.
Railway Stakes
Australia | FEATURE RACE GUIDE
History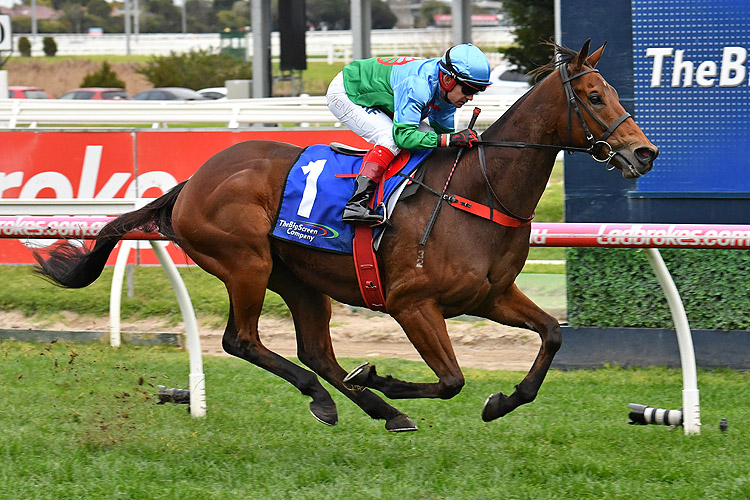 The Railway Stakes is a Group 1 race run under Handicap conditions for the milers at Ascot conducted by Perth Racing.
The Railway Stakes is run over 1600m. It was first run in 1887 and was won by Nimrod.
The race was originally run on Perth Cup day as a support race.
Early editions of the Railway Stakes were over 2000m but gradually reduced to 1500m until back up to a mile from 1984 onwards.
The Railway Stakes was a Principal Race then became a Group 1 from 1979.
Light weights do have a top record in the Railway. The 56.5kg (Sniper's Bullet) was the biggest weight carried since the metric system came in before Luckygray (58kg) scored in remarkable circumstances in 2013.
Gathering, Good Project, Scales Of Justice and Great Shot led all the way in recent years.
Four year olds have won 25 of the last 61 Railways.
Some Cox Plate winners have won the Railway before taking the Moonee Valley race. Both Northerly and Better Loosen Up kept improving enough to win the Plate the next year.
2003 running was at Belmont racecourse.
Those to do the Railway Stakes/Kingston Town Classic double are Better Loosen Up, Old Comrade, Modem and Sniper's Bullet.
The Railway Stakes was worth $1,000,000 in 2019.
Notable winners of the Railway Stakes include Regal Power (2019), Luckygray (2011/2013), Sniper's Bullet (2009), Modem (2004), Old Comrade (2001), Northerly (2000), Better Loosen Up (1989), Marwong (1988), Jungle Dawn (1987), Iko (1981), Asian Beau (1979), Detonator (1975), Starglow (1973), Millefleurs (1972), La Trice (1968), Big Bob (1961), Aquanita (1959), Beaufine (1943) and Lilyveil (1914).
The 2019 Railway Stakes was won by Regal Power from Best Of Days and Platoon.

Previous Railway Stakes Winners
Related News