Type atleast three letters to find.
Rubiton Stakes
Australia | FEATURE RACE GUIDE
History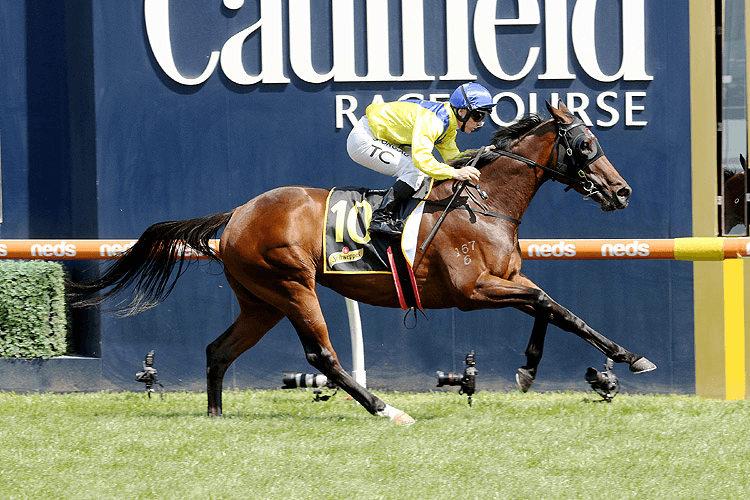 The Rubiton Stakes is a Group 2 race for open class sprinters conducted by the Melbourne Racing Club at Caulfield.
The Rubiton Stakes was first run in 1989 and was won by Zeditave.
The Rubiton Stakes is run over 1100m under Set Weights and Penalties conditions. It was worth $200,000 in 2020. It was WFA until 2009.
The race is named after the Cox Plate winner Rubiton.
It was Listed until 1991, then Group 3 to 2012 and then G2 after that.
Most runnings have been at Caulfield but Sandown has held the race five times.
Mares had won the three editions before Nature Strip but hadn't this century before that. He became an elite G1 sprinter during 2019. Anaheed would then win the fillies in 2020.
Notable winners of the Rubiton Stakes include Zeditave (1989), Redelva (1991), Schillaci (1993/1995), Alannon (1994), Spartacus (1997), Al Mansour (1998), Flavour (1999), Miss Pennymoney (2000), Super Elegant (2003/2004/2005), Bomber Bill (2006), Here De Angels (2008/2010), Eagle Falls (2012), Lankan Rupee (2014), Chautauqua (2015), Heatherly (2016), Super Cash (2017/2018), Nature Strip and Anaheed (2020).
The 2020 Rubiton Stakes was won by Anaheed from Bold Star and All Too Royal.

Previous Rubiton Stakes Winners
Related News