Type atleast three letters to find.
Schillaci Stakes
Australia | FEATURE RACE GUIDE
History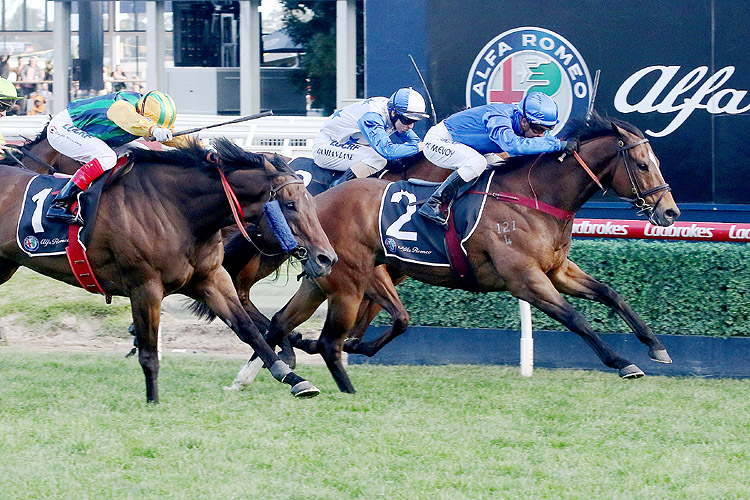 The Schillaci Stakes is a Group 2 race run under Weight For Age conditions for sprinters at Caulfield conducted by the Melbourne Racing Club.
The Schillaci Stakes is run over 1100m. It was first run in 1970 and was won by Regal Vista.
The initial runnings were at 1200m but then from 1988 to 2014 it was 1000m. Since then it has been at 1100m.
The Schillaci Stakes was a Principal Race until graded at Group 2 in 1979.
The Schillaci Stakes was named after one of the great sprinters of the modern era. Schillaci won the Victorian sprint triple crown at just his 4th, 5th and 6th starts. He would win eight Group 1s in his career.
Previously known as the Chirnside Stakes, it was run on the midweek Caulfield program before the Caulfield Cup card but is now on Guineas day.
It was announced in July 2019 that the Melbourne Racing Club had secured a slot in the Everest and decided that the winner of the Schillaci would gain their slot and run a week later at Randwick.
Many recent winners had not won major races but prior to that, some elite horses won including Black Caviar twice.
The Schillaci Stakes was worth $400,000 in 2019.
Notable winners of the Schillaci Stakes include Trekking (2019), Ball Of Muscle (2018), Buffering (2012), Black Caviar (2010/2011), Gold Edition (2007), Miss Andretti (2006), Spinning Hill (2002), Mistegic (2001), Falvelon (2000), Mahogany (1997), Moss Rocket (1995), Bint Marscay (1994), Street Ruffian (1990/1991), Rancho Ruler (1988), Opera Prince (1981), The Judge (1978) and Tontonan (1975).
The 2019 Schillaci Stakes was won by Trekking from Ball Of Muscle and The Bostonian.

Previous Schillaci Stakes Winners