Type atleast three letters to find.
Sky High Stakes
Australia | FEATURE RACE GUIDE
History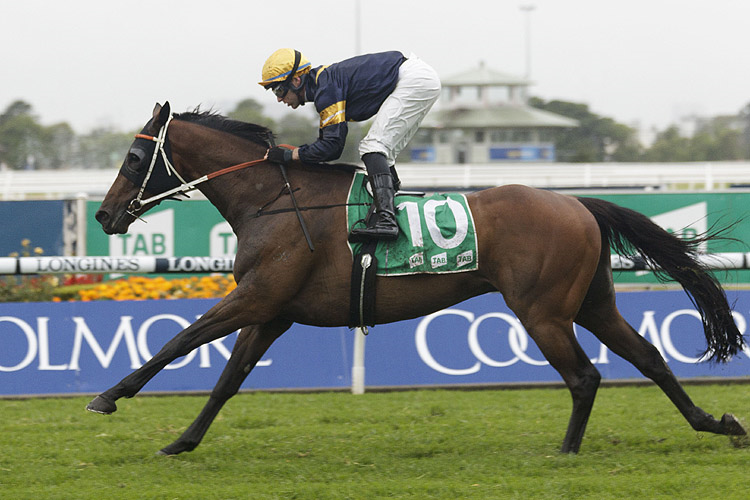 The Sky High Stakes is Group 3 race conducted by the Australian Turf Club at Rosehill during the autumn carnival.
First run in 1989, the Sky High Stakes is named after the former champion racehorse who won 16 Group One races in the early 1960s among his 29 wins in 55 starts.
Sky High's major wins included the 1960 Golden Slipper, 1960 Champagne Stakes, 1960 Victoria Derby, 1961/62 Lightning Stakes, 1961 Epsom Handicap, 1961 Futurity Stakes, 1961 All Aged Stakes, 1961 Canterbury Stakes, 1961/62 Caulfield Stakes, 1961 LKS MacKinnon Stakes, 1962/63 Rawson Stakes and 1962 Chipping Norton Stakes.
The Sky High Stakes was run over 1900m from 1989 until 2014. Since 2015 it has been run over 2000m and only once has not been held at Rosehill when run at Canterbury in 2008.
The Sky High Stakes was originally a quality handicap but the conditions were changed in 2016 to set weight conditions with penalties.
The Sky High Stakes became a Listed Race in 1992 and was elevated to Group 3 status in 2014.
Hartnell is the best winner of the race taking it in 2015 at his second start in Australia. He'd then win a Tancred Stakes the following outing.
The 2020 Sky High Stakes had prizemoney of $350,000.
The Sky High Stakes serves as a lead-up race for stayers preparing for the BMW and Sydney Cup or can also cater for horses entered for the Doncaster Mile.
Notable winners of the Sky High Stakes include Eye Of The Sky, Native Neptune, Cross Swords, Balmeressa, Buzzoff, County Tyrone, Julienas, Hartnell, Tavago and Master Of Wine.
The 2020 Sky High Stakes was won by Master Of Wine from Mustajeer and Carif.

Previous Sky High Stakes Winners
Related News