Type atleast three letters to find.
The Shorts
Australia | FEATURE RACE GUIDE
History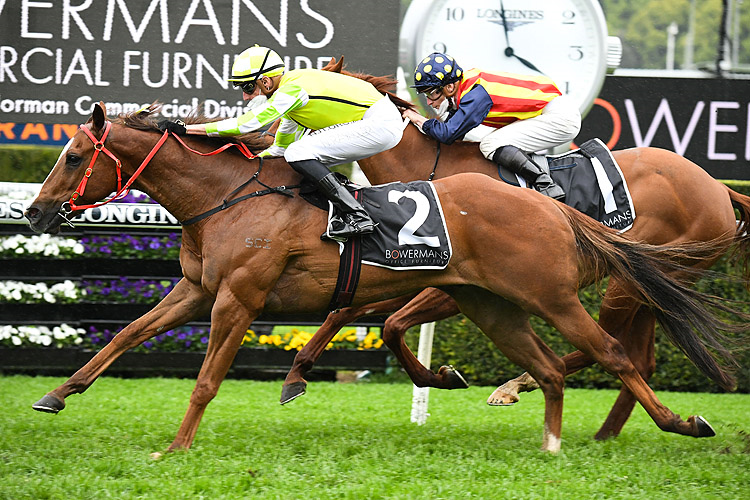 The Shorts is a Group 2 race run under Set Weights and Penalty conditions for open class sprinters at Randwick conducted by the Australian Turf Club.
The Shorts is run over 1100m. It was first run in 1867 and was won by Gunilda.
The Shorts was run over 1200m until 1971 but the vast majority since have been over 1100m.
The Shorts took on Listed status from 1979 after being a Principal Race. It became a Group 3 in 1994.
Every running of The Shorts bar one in 2011 is at Randwick.
Many past or future Group 1 winners have been the winners of this race.
Redzel used the Shorts as his final lead up to his win in the 2017 Everest a month later.
The trifecta from 2019 all contested the Everest later in the Spring.
Classique Legend went one better in 2020 coming from near last to win. He'd win the Everest two runs later.
The 2007 race was not held due to the Equine Influenza break out.
The Shorts was worth $500,000 in 2021.
Notable winners of The Shorts include Eduardo (2021), Classique Legend (2020), Pierata (2019), Redzel (2017), Takedown (2016), Rebel Dane (2015), Terravista (2014), Hot Danish (2010), Gold Trail (2009), Bentley Biscuit (2006), Ab Initio (1999), Moss Rocket (1995), Euclase (1991), Rigoletto (1989), Mother Duck (1987), Hit It Benny (1980), King's Favourite (1976/1977), Nagpuni (1953/1954), Winnipeg (1941/1944), The Marne (1935), Calmest (1926/1927) and Gigandra (1912/1914/1915).
The 2021 Shorts was won by Eduardo from Nature Strip and Gytrash.

Previous The Shorts Winners
Related News