Type atleast three letters to find.
Theo Marks Stakes
Australia | FEATURE RACE GUIDE
History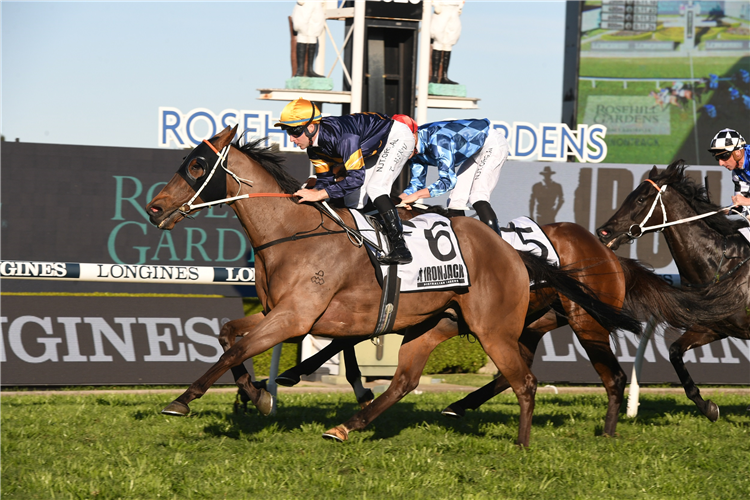 The Theo Marks Stakes is a Group 2 race run under Quality Handicap conditions for open class horses at Rosehill conducted by the Australian Turf Club.
The Theo Marks Stakes is run over 1300m. It was first run in 1946 and was won by the champion Shannon.
The Theo Marks Stakes has been run over 1300m or 1400m. The 1991 running was at Canterbury.
The Theo Marks Stakes has been a Group 2 since moving out of Principal Race system in 1979.
The only horses to carry the maximum 60kg since the metric system came in have been Racing To Win (2009) and Shogun Lodge (2001).
In the last 20 years only Winx, More Joyous and Arcadia Queen have been mare winners.
The 2007 race was not held due to the Equine Influenza break out.
The Theo Marks Stakes was worth $200,000 in 2020.
When Deploy won with ease, it secured him a slot in the Everest five weeks later in 2017.
Chris Waller has won 4 of the last 8 editions.
Winx's victory in 2015 was her first in Sydney as part of her incredible streak.
Notable winners of the Theo Marks Stakes include Arcadia Queen (2019), Winx (2015), More Joyous (2010), Racing To Win (2006/2009), Paratroopers (2005), Defier (2002), Shogun Lodge (2001), Adam (1999), Catalan Opening (1997), Ivory's Irish (1995), Joanne (1991), Groucho (1987), Inspired (1984), Scomeld (1979), Cabochon (1967), Time And Tide (1963/1965/1966), Martello Towers (1961) and Shannon (1946).
The 2020 Theo Marks Stakes was won by Wild Planet from Funstar and Ranier.

Previous Theo Marks Stakes Winners
Related News