Type atleast three letters to find.
Toorak Handicap
Australia | FEATURE RACE GUIDE
History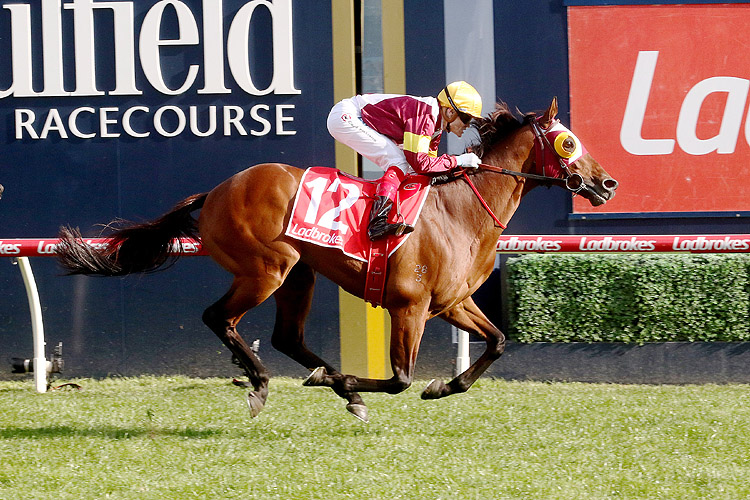 The Toorak Handicap is a Group 1 race run under Handicap conditions for open age horses at Caulfield conducted by the Melbourne Racing Club.
The Toorak Handicap is run over 1600m. It was first run in 1881 and was won by Josephine.
All bar one running has been at 1600m.
The Toorak Handicap was a Principal Race until graded at Group 1 in 1979.
The Toorak used to be known as a light weights race but several have carried 58kg to victory in recent seasons such as Lucky Hussler, Solzhenitsyn, King Mufhasa and More Joyous.
Trust In A Gust in 2014 was the first horse to do the Sir Rupert Clarke/Toorak double since Barely A Moment in 2005.
Toorak Handicap/Caulfield Cup double includes The Trump, Royal Gem, Galilee, Tobin Bronze, Leilani and Cole Diesel.
Quite an eclectic mix of recent winners - horses with connections from NZ, NSW, QLD, SA, WA & of course VIC. 2017
winner Tosen Stardom began his career in Japan.
Mares have only won 3 of the last 13 years and before that it was a hoodoo that goes back to Ricochet Rosie in 1990.
Land Of Plenty had Darren Weir make it four winners in five years in the Toorak.
The Toorak Handicap was worth $500,000 in 2019.
Notable winners of the Toorak Handicap include Tosen Stardom (2017), Solzhenitsyn (2012/2013), More Joyous (2010), Divine Madonna (2007), Umrum (1999/2000), Cole Diesel (1989), Planet Ruler (1988), Leilani (1974), Gunsynd (1971), Tobin Bronze (1967) and Galilee (1966).
The 2019 Toorak Handicap was won by Fierce Impact from Night's Watch and Age Of Chivalry.

Previous Toorak Handicap Winners
Related News