Type atleast three letters to find.
Tristarc Stakes
Australia | FEATURE RACE GUIDE
History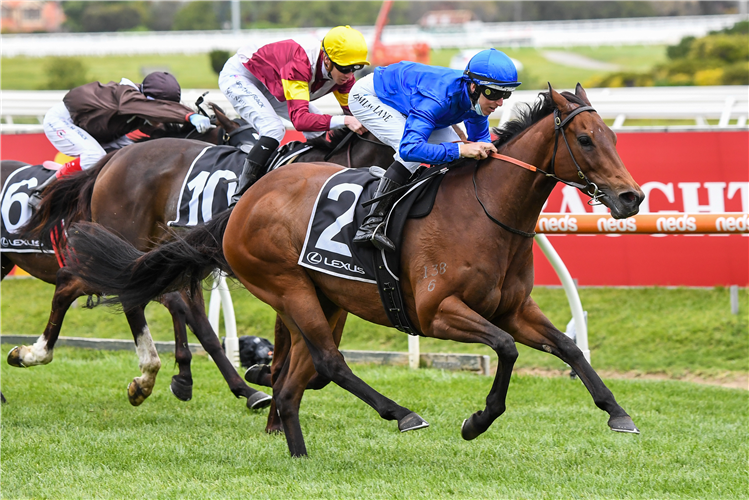 The Tristarc Stakes is a Group 2 race run under Set Weights and Penalty conditions for four year old and up mares at Caulfield conducted by the Melbourne Racing Club.
The Tristarc Stakes is run over 1400m. It was first run in 1982 and was won by Walk With Me.
Vast majority of runnings have been at 1400m.
The Tristarc Stakes had been a Listed race until 1993, then a Group 3 from 1994 to 2004 before going to Group 2 from 2005.
Since 2009, nine Tristarc winners had won or went on to win a Group 1.
This race is named after the top mare Tristarc who won a Caulfield Cup.
NSW mares have had a field day in this race over the last decade.
It is the logical lead up to the Myer Classic on Derby day.
The Tristarc Stakes was worth $300,000 in 2021.
Notable winners of the Tristarc Stakes include Colette (2021), Savatiano (2019), Shumookh (2018), Global Glamour (2017), First Seal (2016), Sweet Idea (2014), Red Tracer (2013), Streama (2012), More Joyous (2011), Typhoon Tracy (2009), Our Egyptian Raine (2004), Pernod (2001), Bonanova (1999), Camino Rose (1998), Chlorophyll (1996), Mingling Glances (1993) and Ice Cream Sundae (1990).
The 2021 Tristarc Stakes was won by Colette from Steinem and Aidensfield.

Previous Tristarc Stakes Winners
Related News