Type atleast three letters to find.
Victory Stakes
Australia | FEATURE RACE GUIDE
History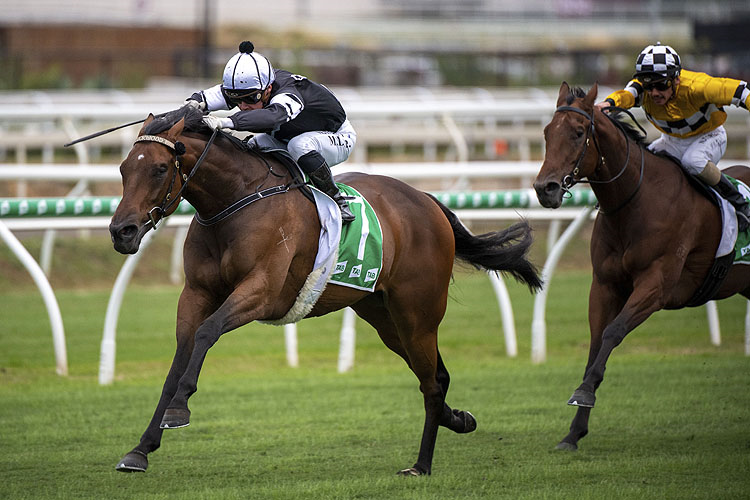 The Victory Stakes is a Group 2 race conducted at Eagle Farm by the Brisbane Racing Club as an early feature of the Brisbane Racing Carnival.
The Victory Stakes is run over 1200m under weight-for-age conditions after first being run as the Sir Byrne Hart Handicap when introduced by the now defunct Queensland Turf Club at Eagle Farm in 1980.
It has since undergone numerous changes in venue, distance and conditions as it grew into an early feature of the annual Brisbane carnival that runs from late April to mid-June.
The Sir Byrne Hart Handicap was a Listed Race when first run at Eagle Farm in 1980 over 1810m. It became a Group 3 race in 1981 and the distance changed to 1866m in 1983, then 2100m in 1984 and 1985 and 2125m in 1986 and 1987.
It reverted to 1830m in 1988 before the decision was taken in 1989 to promote the Sir Byrne Hart Stakes as a feature weight-for-age sprint with the distance changing to 1400m until 2005.
The race became a Group 2 in 1992 and has been run over 1200m since 2006.
It was first run as the Victory Stakes in 2010 and was first run at Doomben in 2012 following the merger of the QTC and BATC. In subsequent years it has been run at Eagle Farm (2014) and the Gold Coast (2015) and is now back at Eagle Farm (when racing) or Doomben as a major lead-up to the G1 Doomben 10,000.
The 2020 Victory Stakes was worth $175,000 in prize money – reduced due to the coronavirus outbreak.
Notable winners of the Sir Byrne Hart Stakes/Victory Stakes since it became a WFA feature race in 1989 include Groucho, Rough Habit, Let's Hurry, Quick Flick, Roulette, Mr Bureaucrat, Only Words, All Bar One, Temple Of Boom, Srikandi, Fell Swoop, Music Magnate, Impending, I Am Excited, Victorem, dual winners Swiss Ace and Buffering.
The 2020 Victory Stakes was won by Victorem from Niccanova and Deep Image.

Previous Victory Stakes Winners
Related News