Type atleast three letters to find.
VRC Oaks
Australia | FEATURE RACE GUIDE
History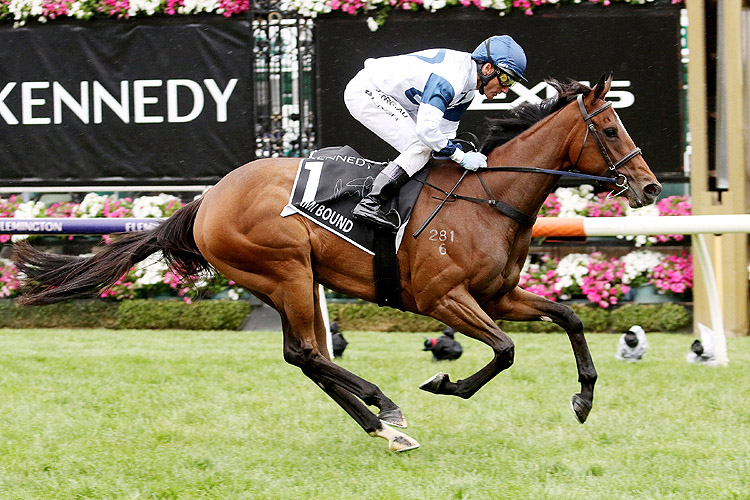 The VRC Oaks is a Group 1 race run under Set Weights conditions for three year old fillies at Flemington conducted by the Victoria Racing Club.
The VRC Oaks is run over 2500m. It was first run in 1861 and was won by Palestine.
The race was over the mile and a half until 1973 when it became a 2500m race.
The VRC Oaks was a Principal Race until 1979 then Group 1.
Most runnings have been as the VRC Oaks but it was sponsored as the Crown Oaks from 2007 until 2017 when named the Kennedy Oaks.
The Oaks is as old as the Melbourne Cup.
Bart Cummings won the VRC Oaks nine times and Bobby Lewis won the race seven times as jockey.
Those to do the Thousand Guineas/Wakeful Stakes/VRC Oaks treble (10) – Arborea the last to do it in 1993.
37 fillies have done the Wakeful Stakes/VRC Oaks double with Miami Bound the most recent in 2019.
15 fillies have gone on to win the VRC Oaks/ATC Oaks double with Serenade Rose the most recent (05/06).
Light Fingers and Evening Peal have come back to win the Melbourne Cup a year after the Oaks.
Lasqueti Spirit was an extraordinary winner in 2016 leading all the way at 100-1 after getting over ten lengths in front at some stages.
As Caulfield Cup winner Boom Time was sired by Golden Slipper winner Flying Spur, Pinot was sired by another Slipper winner Pierro to win the Oaks.
The VRC Oaks was worth $1,000,000 in 2019.
Notable winners of the VRC Oaks include Miami Bound (2019), Jameka (2015), Dear Demi (2012), Mosheen (2011), Samantha Miss (2008), Miss Finland (2006), Serenade Rose (2005), Special Harmony (2003), Magical Miss (2001), Grand Archway (1998), Arborea (1993), Slight Chance (1992), Richfield Lady (1991), Research (1988), Rose Of Kingston (1981), November Rain (1965), Surround (1976), Denise's Joy (1975), Light Fingers (1964), Evening Peal (1955), Frances Tressady (1923), Furious (1921) and Briseis (1876).
The 2019 VRC Oaks was won by Miami Bound from Never Listen and Moonlight Maid.

Previous VRC Oaks Winners
Related News