Type atleast three letters to find.
Winterbottom Stakes
Australia | FEATURE RACE GUIDE
History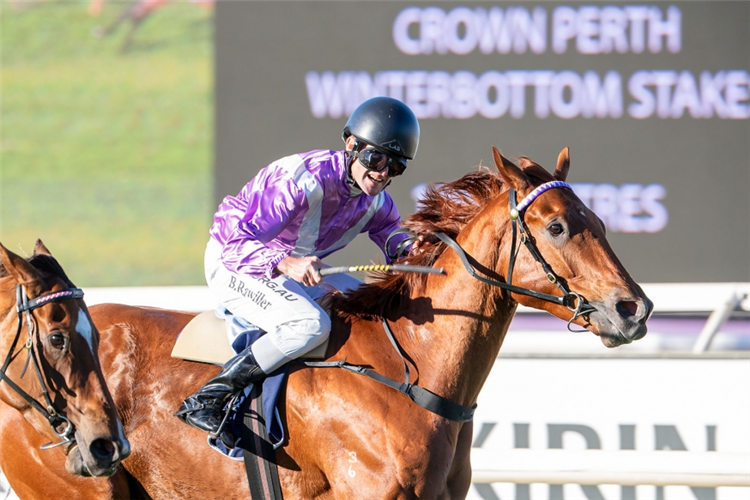 The Winterbottom Stakes is a Group 1 race run under Weight For Age conditions for the sprinters at Ascot conducted by Perth Racing.
The Winterbottom Stakes is run over 1200m. It was first run in 1952 and was won by Raconteur.
Previously run on Railway day, it is now the highlight of the second week of the Perth Summer Festival.
The Winterbottom Stakes was originally over 1400m but from 1993 it was shortened to 1200m.
The Winterbottom Stakes was a Principal Race then a Group 2 from 1979 to 2010 when it achieved Group 1 status after the WA Derby lost its.
Since it became a Group 1 elite sprinters have run in it. Buffering was twice a winner and Ortensia won it a second time before heading on her international trek which included a G1 Al Quoz Sprint, G2 King George Stakes and G1 Nunthorpe.
Subsequent G1 winners to come out of the 2016 race included Sheidel, Vega Magic and Terravista.
Viddora continued the good run of form with her taking a Moir Stakes after her Perth victory.
In 2008, one of the great clashes of modern elite sprinters saw Takeover Target defeat Apache Cat by a nose. It was a great race from the jump.
Hey Doc won in 2019 having only his second run in 15 months.
2003 running was at Belmont racecourse.
Interstate horses have won 9 of the last 14 runnings and also they came from 4 different states as well.
The Winterbottom Stakes was worth $1,000,000 in 2021.
Notable winners of the Winterbottom Stakes include Graceful Girl (2021), Hey Doc (2019), Voodoo Lad (2018), Viddora (2017), Takedown (2016), Buffering (2013/2015), Ortensia (2009/2011), Takeover Target (2001), Marasco (2006), Miss Andretti (2005), Hardrada (2002/2003), Bradson (1998), Jacks Or Better (1995), Barrosa Boy (1992), Placid Ark (1987), Jungle Mist (1985), Asian Beau (1979), Romantic Dream (1977), Starglow (1973), La Trice (1970/1971), Nicopolis (1962), Chestnut Lady (1954) and Raconteur (1952).
The 2021 Winterbottom Stakes was won by Graceful Girl from Stageman and Elite Street.

Previous Winterbottom Stakes Winners
Related News