Type atleast three letters to find.
Grand Prix de Saint-Cloud
France | FEATURE RACE GUIDE
History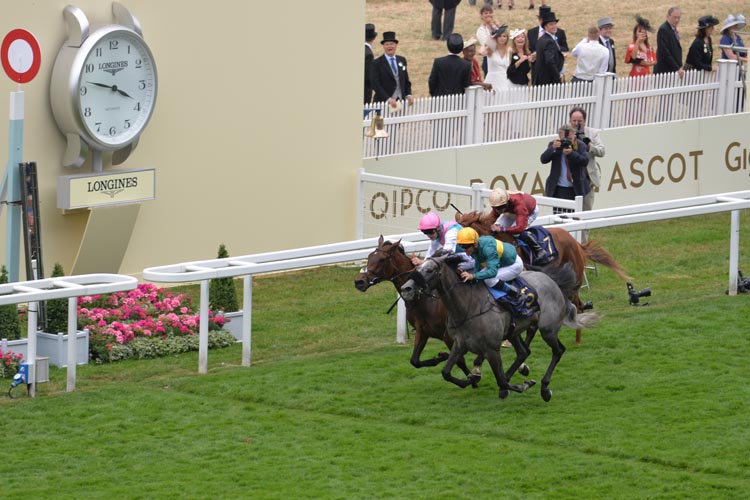 The Grand Prix de Saint-Cloud is a Group 1 race run under Weight For Age conditions for four year olds and up at Saint-Cloud conducted by France Galop.
The Grand Prix de Saint-Cloud is run over 2400m. It was first run in 1904 and was won by Gouvernant.
The Grand Prix de Saint-Cloud was initially run as the Prix du Président de la République and contested at Maisons-Laffitte.
Early runnings were over 2500m and was not run during WWI nor in 1940. Some runnings were at Le Tremblay and Longchamp too.
The race did not allowed 3yos from 2005 and reduced to 2400m in 1987.
It has been a guide to high quality mile and a half races around Europe.
Five horses have won it twice – Nino, Tanerko, Rheingold, Helissio and Ange Gabriel.
Great former Australian horse Strawberry Road included the Grand Prix de Saint-Cloud amongst his international wins.
Most wins as a jockey is by Yves Saint-Martin with seven while leading trainers are Francois Mathet and Andre Fabre with eight victories.
The last non-French winner was Coronet for John Gosden in 2019.
The Grand Prix de Saint-Cloud was worth €240,000 in 2020 due to the coronavirus.
Notable winners of the Grand Prix de Saint-Cloud include Waldgeist (2018), Zarak (2017), Treve (2015), Novellist (2013), Meandre (2012), Youmzain (2008), Pride (2006), Alkaased (2005), Ange Gabriel (2002/203), Montjeu (2000), El Condor Pasa (1999), Helissio (1996/1997), Carnegie (1995), User Friendly (1993), In The Wings (1990), Sheriff's Star (1989), Moon Madness (1987), Strawberry Road (1985), Teenoso (1984), Exceller (1977), Dahlia (1974), Rheingold (1972/1973), Sea Bird (1965), Relko (1964), Exbury (1963), Tanerko (1957/1958), Ardan (1945), Djebel (1942), Corrida (1936), Mon Talisman (1928) and Nino (1926/1927).
The 2020 Grand Prix de Saint-Cloud was won by Way To Paris from Nagano Gold and Ziyad.

Previous Grand Prix de Saint-Cloud Winners