Type atleast three letters to find.
Prix de la Foret
France | FEATURE RACE GUIDE
History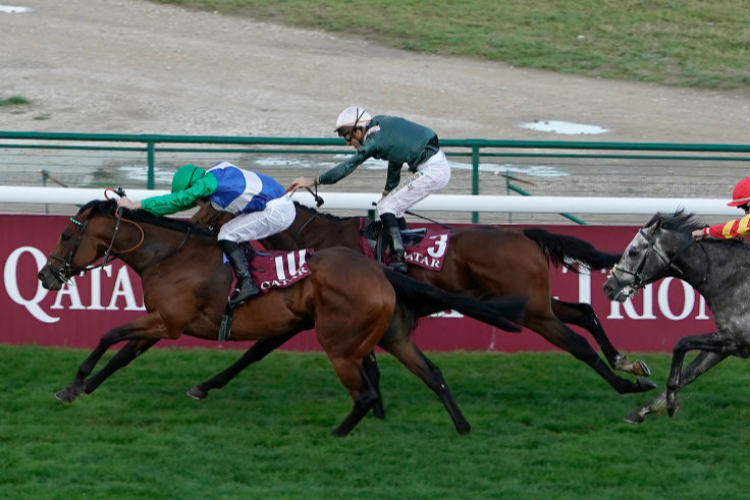 The Prix de la Foret is a Group 1 race run under Weight For Age conditions for three year olds and up at Longchamp conducted by France Galop.
The Prix de la Foret is run over 1400m. It was first run in 1859 and was won by Wedding.
It is the only 1400m Group 1 in France for open age horses.
It is named after the forest near Chantilly which was the original home of the race. Initially it was over 2100m for youngsters. Open classes were eligible in 1878.
The race was not run in WWI and during WWII there were some differing versions of the race at Auteuil and Le Tremblay.
Six horses have won it twice – Azur, Caravelle, Fine Top, Sanedtki, Moorestyle and One Master.
Dream Ahead was the last 3yo to win the race in 2011.
The Prix de la Foret has been run on Prix de l'Arc de Triomphe weekend since 2005.
The 2016 and 2017 editions were run at Chantilly as Longchamp was under its long term redevelopment.
Four Jockeys have won it five times – Alfred Carratt, Alain Lequeux, Freddy Head and Olivier Peslier. Henry Jennings has trained the winner eight times.
The last non-French winner was One Master in 2019 for William Haggas.
The Prix de la Foret was worth €350,000 in 2019.
Notable winners of the Prix de la Foret include One Master (2018/2019), Limato (2016), Make Believe (2015), Olympic Glory (2014), Moonlight Cloud (2013), Gordon Lord Byron (2012), Dream Ahead (2011), Goldikova (2010), Paco Boy (2008), Somnus (2004), Bigstone (1994), Soviet Star (1987), Ma Biche (1983), Moorestyle (1980/1981), Sanedtki (1977/1978), Tantieme (1949), Epinard (1922) and Prestige (1905).
The 2019 Prix de la Foret was won by One Master from City Light and Speak In Colours.

Previous Prix de la Foret Winners
Related News