Type atleast three letters to find.
Prix de l'Opera
France | FEATURE RACE GUIDE
History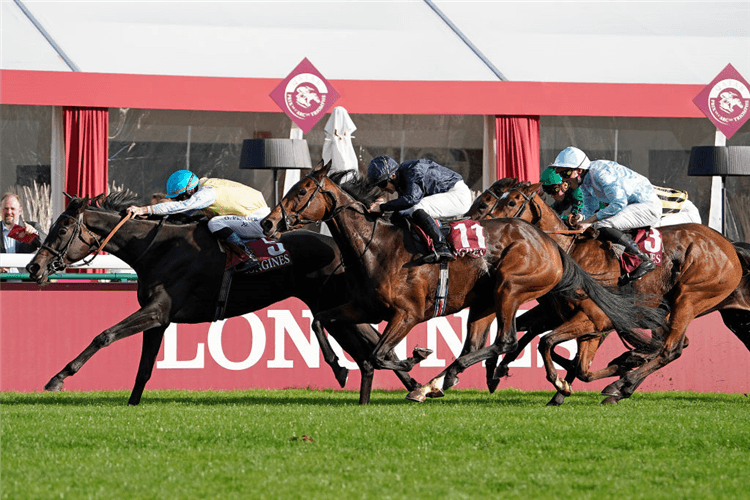 The Prix de l'Opera is a Group 1 race run under Weight For Age conditions for fillies and mares at Longchamp conducted by France Galop.
The Prix de l'Opera is run over 2000m. It was first run in 1974 and was won by Cheryl.
When originated it was a Group 2 race and only for 3/4yos. Older mares were allowed in 1990 and it went to 2000m with Group 1 added in 2000.
The Prix de l'Opera is run on Prix de l'Arc de Triomphe day.
The 2016 and 2017 editions were run at Chantilly as Longchamp was under its long term redevelopment.
Athyka is the only multiple winner with two in 1988 and 1989.
There are four jockeys with three wins each – Yves Saint-Martin, Walter Swinburn, Cash Asmussen and Christophe Soumillon.
Criquette Head-Maarek has most victories as trainer with five.
The last non-French winner was Wild Illusion in 2018 for Charlie Appleby.
The Prix de l'Opera was worth €500,000 in 2019.
Notable winners of the Prix de l'Opera include Wild Illusion (2018), Rhododendron (2017), Covert Love (2015), Lily Of The Valley (2010), Satwa Queen (2007), Alexander Goldrun (2004), Petrushka (2000), Timarida (1995), Hatoof (1992), Athyka (1988/1989), Royal Heroine (1983) and Waya (1977).
The 2019 Prix de l'Opera was won by Villa Marina from Fleeting and Watch Me.

Previous Prix de l'Opera Winners