Type atleast three letters to find.
Prix du Cadran
France | FEATURE RACE GUIDE
History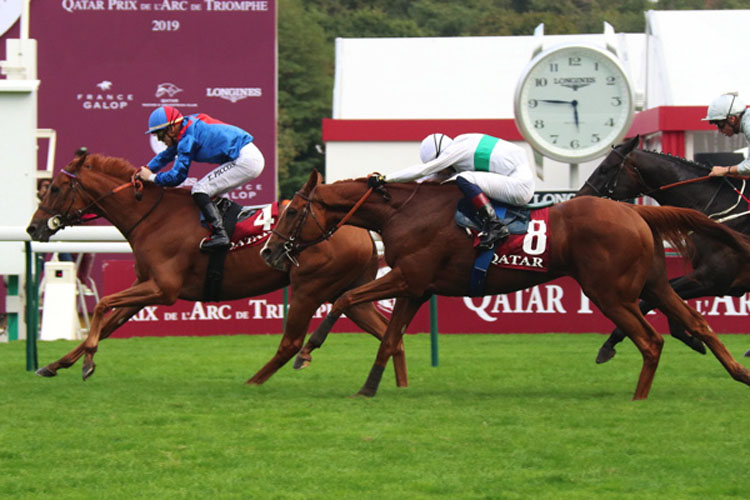 The Prix du Cadran is a Group 1 race run under Weight For Age conditions for four year olds and up at Longchamp conducted by France Galop.
The Prix du Cadran is run over 4000m. It was first run in 1837 and was won by Miss Annette.
It is the biggest race for the long distance stayers run in France. The Ecole Militaire near the original course has a clock on it of which the Cadran takes its name.
The Prix du Cadran was initially over 2500m but increased to 4000m in 1843 and even up to 4200m.
After some changes in conditions and distance, it was opened to older horses and back to 4000m in 1913.
Both World Wars caused no Longchamp editions to be run with Le Tremblay holding it from 1943 to 1945. The 1968 running was halted due to student protests.
The Prix du Cadran was ran in May and opened to geldings in 1986. However it was rescheduled to be run on the weekend of the Prix de l'Arc de Triomphe from 1991.
From 2016 they ran the Cadran on the Saturday before Arc day.
Sagaro did the Ascot Gold Cup/Prix du Cadran double in 1976.
The 2016 and 2017 editions were run at Chantilly over 4100m as Longchamp was under its long term redevelopment.
Yves Saint-Martin won the race five times as a jockey but the leading trainer is with Tom Jennings who won it an incredible 15 times in the 1800s.
The last non-French winner was Quest For More in 2016 for Roger Charlton.
The Prix du Cadran was worth €300,000 in 2019.
Notable winners of the Prix du Cadran include Holdthasigreen (2019), Quest For More (2016), Kasbah Bliss (2011), Gentoo (2010), Alandi (2009), Westerner (2003/2004), Nononito (1996), Royal Gait (1987), Gold River (1981), Buckskin (1977/1978), Sagaro (1976), Lassalle (1973), Levmoss (1969), Taine (1962/1963), Cambremer (1957), Arbar (1948), Marsyas (1944/1945/1946/1947), Brantome (1935), Ksar (1922), Nimbus (1914), Omnium II (1896) and Rayon d'Or (1880).
The 2019 Prix du Cadran was won by Holdthasigreen from Call The Wind and Dee Ex Bee.

Previous Prix du Cadran Winners
Related News