Type atleast three letters to find.
Prix du Jockey Club
France | FEATURE RACE GUIDE
History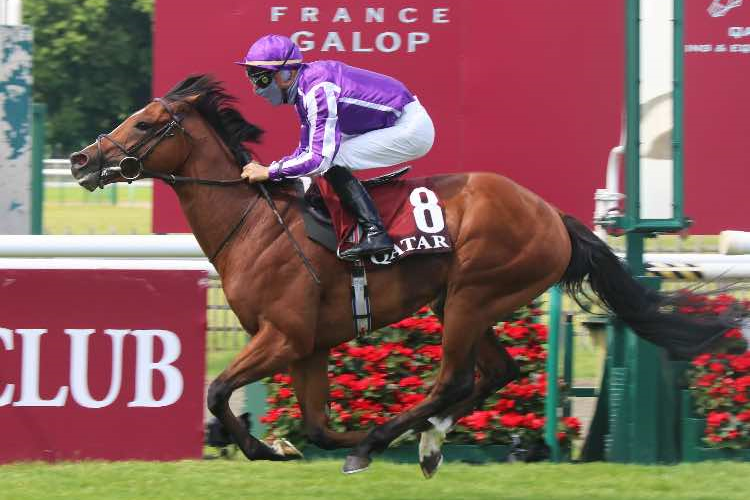 The Prix du Jockey Club is a Group 1 race run under Set Weight conditions for three year old colts and fillies at Chantilly conducted by France Galop.
The Prix du Jockey Club is run over 2100m. It was first run in 1836 and was won by Franck.
The Prix du Jockey Club is the French Derby and the equivalent of the English version run on the same weekend.
Originally only available to horses bred in France, it was a 2500m and then 2400m race. In 2005 the race was shortened to 2100m.
The race was run at various courses during the War years including Moulins, Chantilly and Maisons-Laffitte and then in WWII at Longchamp and Le Tremblay.
When grading started it was a Group 1 and Assert in 1982 was the first foreign horse to win it.
Nine horses have done the Prix du Jockey Club/Prix de l'Arc de Triomphe double with Dalakhani the most recent in 2003.
Most wins as a jockey is by Yves Saint-Martin with nine and the leading trainer is Tom Jennings Snr with ten.
Jean-Claude Rouget has trained three of the last six Derby winners.
Reliable Man, by previous winner Dalakhani, would after that, be brought to Australia and under Chris Waller's tutelage win a Queen Elizabeth at Randwick.
The last non-French winner was St Mark's Basilica in 2021 for Aidan O'Brien. He did the tough Poule d'Essai Des Poulains/Prix du Jockey Club double.
The Prix du Jockey Club was worth €1,500,000 in 2021.
Notable winners of the Prix du Jockey Club include St Mark's Basilica (2021), Almanzor (2016), New Bay (2015), Reliable Man (2011), Vision d'Etat (2008), Shamardal (2005), Dalakhani (2003), Montjeu (1999), Peintre Celebre (1997), Celtic Swing (1995), Suave Dancer (1991), Darshaan (1984), Reliance (1965), Right Royal (1961), Scratch (1950), Ardan (1944), Le Pacha (1941), Mon Talisman (1927) and Ksar (1921).
The 2021 Prix du Jockey Club was won by St Mark's Basilica from Sealiway and Millebosc.

Previous Prix du Jockey Club Winners
Related News