Type atleast three letters to find.
Prix Jacques Le Marois
France | FEATURE RACE GUIDE
History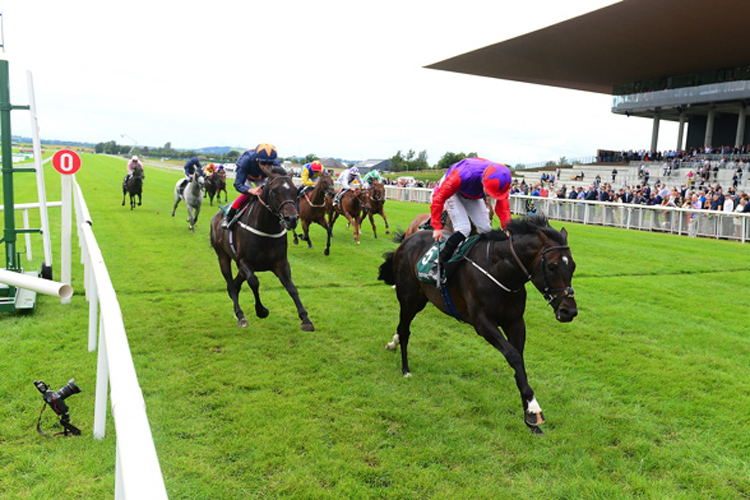 The Prix Jacques Le Marois is a Group 1 race run under Weight For Age conditions for three year olds and up colts and fillies at Deauville conducted by France Galop.
The Prix Jacques Le Marois is run over 1600m. It was first run in 1921 and was won by Guerriere.
This is a race for the premium milers of Europe. It was for three year olds from the beginning but in 1952 opened to all comers.
It was named after Jacques Le Marois who was President of the Deauville race course committee.
The race is sponsored by a leading stud Fresnay-le-Buffard so has been known as the Prix Du Haras De Fresnay-Le-Buffard Jacques Le Marois.
The race was not run in 1940 during WWII and a few times afterwards. In those war years it was run at Maisons-Laffitte and Longchamp.
In the last decade, six three year olds have won the Prix Jacques Le Marois.
Two horses Miesque and Spinning World are the multiple winners.
In her short but brilliant career, the last win of Alpha Centauri was in the 2018 Le Marois when she won by panels over some of Europe's best milers.
Freddy Head has ridden the winner six times while Francois Boutin and Andre Fabre have trained most winners with seven.
The last non-French winner was Romanised in 2019 for Ken Condon.
The Prix Jacques Le Marois was worth €1,000,000 in 2019.
Notable winners of the Prix Jacques Le Marois include Romanised (2019), Alpha Centauri (2018), Ribchester (2016), Kingman (2014), Moonlight Cloud (2013), Excelebration (2012), Makfi (2010), Goldikova (2009), Manduro (2007), Dubawi (2005), Six Perfections (2003), Banks Hill (2002), Dubai Millennium (1999), Taiki Shuttle (1998), Spinning World (1996/1997), East Of The Moon (1994), Sayyedati (1993), Hector Protector (1991), Miesque (1987/1988), Lianga (1975), Nonoalco (1974), Hula Dancer (1963), Pearl Cap (1931) and Sir Gallahad (1923).
The 2019 Prix Jacques Le Marois was won by Romanised from Shaman and Line Of Duty.

Previous Prix Jacques Le Marois Winners