Type atleast three letters to find.
Prix Morny
France | FEATURE RACE GUIDE
History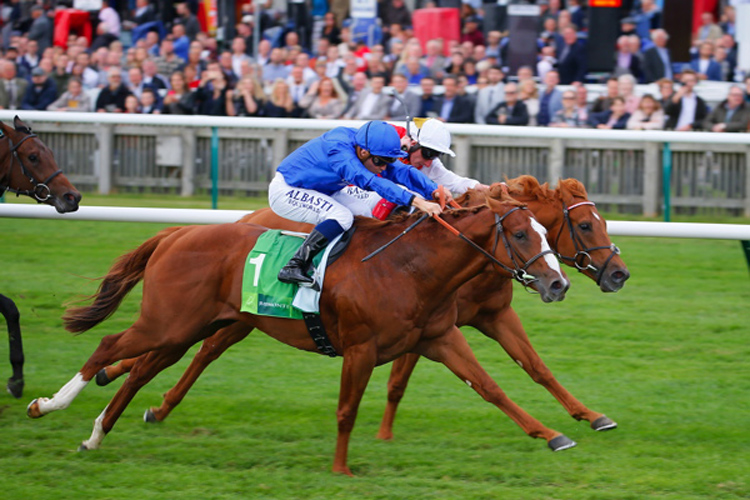 The Prix Morny is a Group 1 race run under Set Weight conditions for two year old colts and fillies at Deauville conducted by France Galop.
The Prix Morny is run over 1200m. It was first run in 1865 and was won by Puebla.
This is the first of the French features for the two year olds.
It was named after the founder of Deauville Charles de Morny and run over 1000m initially.
The Prix Morny has varied in distance up to as much as 1400m.
The race was not run from 1914/1918 in WW1 and also in 1940 during WWII. After that it was contested at Maisons-Laffitte and Longchamp.
George Stern rode the winner on ten occasions while Robert Denman trained most winners with eight.
With his large involvement at the Royal Meeting, American Wesley Ward branched out onto the continent with some feature winners too. He had No Nay Never win this race after taking the Norfolk Stakes in 2013.
Then three years later, a filly by the same sire Scat Daddy, Lady Aurelia, won the Morny after taking the Queen Mary Stakes. She since that took out the King's Stand again at Royal Ascot for Ward and just missed in a Nunthorpe.
Earthlight kept his unbeaten 2019 juvenile record intact by winning this race and then the Middle Park subsequently.
The last non-French winner was Pretty Pollyanna in 2018 for Michael Bell.
The Prix Morny was worth €350,000 in 2019.
Notable winners of the Prix Morny include Earthlight (2019), Lady Aurelia (2016), No Nay Never (2013), Dream Ahead (2010), Myboycharlie (2007), Dutch Art (2006), Johannesburg (2001), Fasilyev (1999), Zafonic (1992), Arazi (1991), Machiavellian (1989), Green Forest (1981), Irish River (1978), Blushing Groom (1976), Grey Dawn (1964), Corrida (1934), Brantome (1933), Pearl Cap (1930), Sardanapale (1913) and Val d'Or (1904).
The 2019 Prix Morny was won by Earthlight from Raffle Prize and Golden Horde.

Previous Prix Morny Winners
Related News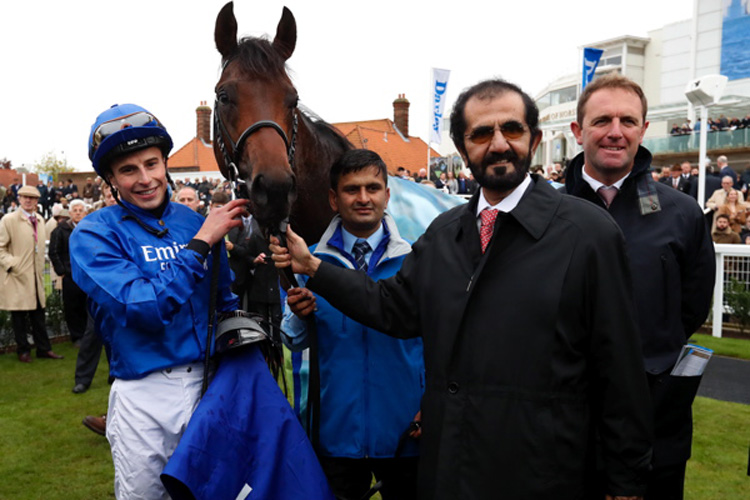 No Nay Never sired his second Group 1 winner when his 3-year-old daughter Brooke landed the Premio Las Oaks at Club Hipico de Santiago.