Type atleast three letters to find.
Longines Hong Kong Sprint
Hong Kong | FEATURE RACE GUIDE
History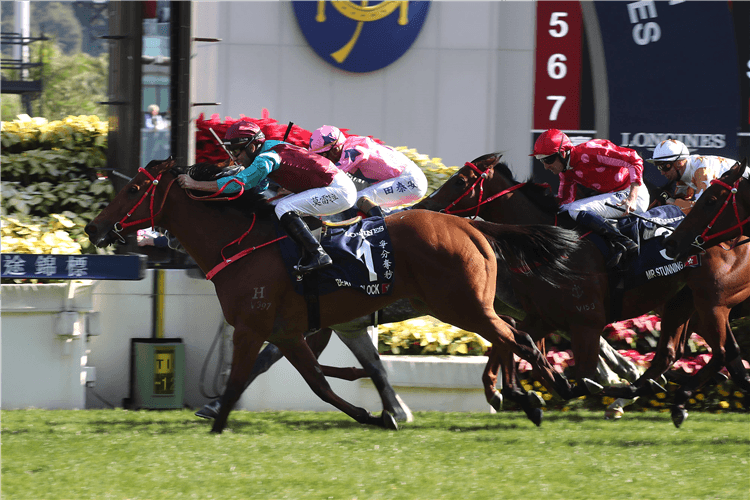 The Longines Hong Kong Sprint is a Group 1 race run under Weight For Age conditions for the sprinters at Sha Tin conducted by Hong Kong Jockey Club.
It is run as part of the Longines Hong Kong International Races (HKIR) meeting run in December each year.
The Longines Hong Kong Sprint is run over 1200m. It was first run in 1999 and was won by Fairy King Prawn.
The first runnings were as a Listed Race over 1000m but became 1200m in 2006.
It was then a Group 3 in 2000, Group 2 after that before becoming a Group 1 from 2002.
Most wins by a Trainer (3): Ricky Yiu and Tony Cruz.
Most wins by a Jockey (3): Brett Prebble.
Six horses have won the Sprint twice:- Falvelon, Silent Witness, Sacred Kingdom, Lord Kanaloa, Aerovelocity and Mr Stunning.
Some grand sprinters over the years have won and some all-time favourites from Hong Kong are amongst them. That is because the sprinters are the horses best known internationally from there – such as Silent Witness, Absolute Champion, Sacred Kingdom, Lucky Nine and Aerovelocity.
Of the overseas winners, Falvelon won twice for Brisbane trainer Danny Bougoure and Damien Oliver before it became a G1, winning up the 1000m straight. J J The Jet Plane scored for South Africa and the Japanese powerhouse Lord Kanaloa won twice.
The Longines Hong Kong Sprint is now the final leg of the Global Sprint Challenge.
Mr Stunning was one of Hong Kong's four home trained winners on International Day 2018.
The Longines Hong Kong Sprint was worth HK$20m in 2019.
Notable winners of the Longines Hong Kong Sprint include Mr Stunning (2017/2018), Aerovelocity (2014/2016), Lord Kanaloa (2012/2013), Sacred Kingdom (2007/2009), Absolute Champion (2006), Silent Witness (2003/2004), Falvelon (2000/2001) and Fairy King Prawn (1999).
The 2019 Longines Hong Kong Sprint was won by Beat The Clock from Hot King Prawn and Aethero.

Previous Longines Hong Kong Sprint Winners
Related News