Type atleast three letters to find.
Yasuda Kinen
Japan | FEATURE RACE GUIDE
History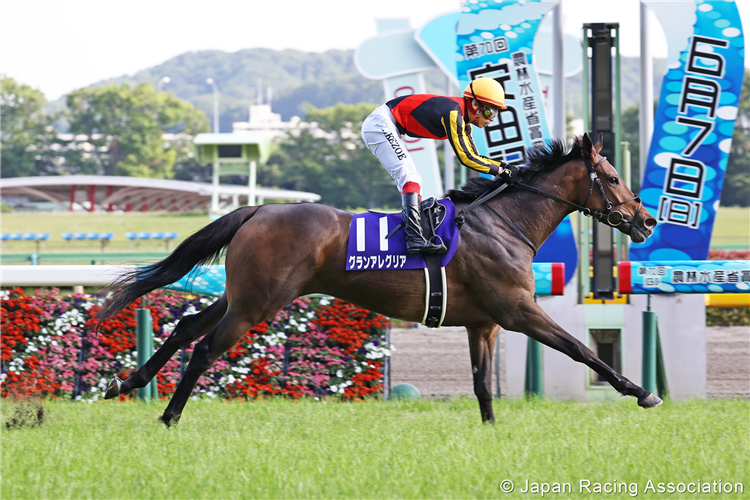 The Yasuda Kinen is a Grade 1 race run under Weight For Age conditions for three year olds and above at Tokyo racecourse conducted by the Japan Racing Association.
The Yasuda Kinen is run over 1600m. It was first run in 1951 and won by Issei.
It was run as the Yasuda Sho in honour of Izaemon Yasuda, the founding chairman of the Japan Racing Association.
Following the death of Mr. Yasuda, in 1958 the race name was changed to the Yasuda Kinen.
In 1984 the race was promoted to Grade 1 status and in 1993 it was granted International Grade 1 status.
The Yasuda Kinen was worth JPY252,380,000 in 2020.
Tokyo racecourse is a left handed course with the mile start at the top of the back straight.
The six year olds have dominated in the last 20 years with 9 wins. Real Impact is the only 3yo to win of late.
Fairy King Prawn did Hong Kong proud in 2000. Bullish Luck did the same in 2006.
One of the great Japanese sprinters Lord Kanaloa won the race in 2013. He also won Sprinters Stakes x 2, Hong Kong Sprint x 2 and Yasuda Kinen in a sensational 15 month period.
Vodka is the only recent dual winner. She was good enough to take a Japan Cup.
In 2014, Just A Way won the Yasuda Kinen by a nose which came after taking the Dubai Duty Free by a furlong.
Probably Japan's most recent international champion horse was Maurice. He won three majors in Hong Kong but his home record included a Tenno Sho (Autumn), Mile Championship and the 2015 Yasuda Kinen.
Some global jockeys have tasted success here including Robbie Fradd, Brett Prebble and Christophe Lemaire.
Even Godolphin came to Japan and Saeed bin Suroor won with Heart Lake in 1995.
Indy Champ would win the Mile Championship later in the 2020 season after winning here.
Notable winners of the Yasuda Kinen include Gran Alegria (2020), Logotype (2016), Maurice (2015), Just A Way (2014), Lord Kanaloa (2013), Real Impact (2011), Vodka (2008/2009), Daiwa Major (2007), Bullish Luck (2006), Black Hawk (2001), Fairy King Prawn (2000), Taiki Shuttle (1998), Yamanin Zephyr (1992/1993) and Oguri Cap (1990).
The 2020 Yasuda Kinen was won by Gran Alegria from Almond Eye and Indy Champ.

Previous Yasuda Kinen Winners
Related News