Type atleast three letters to find.
Captain Cook Stakes
New Zealand | FEATURE RACE GUIDE
History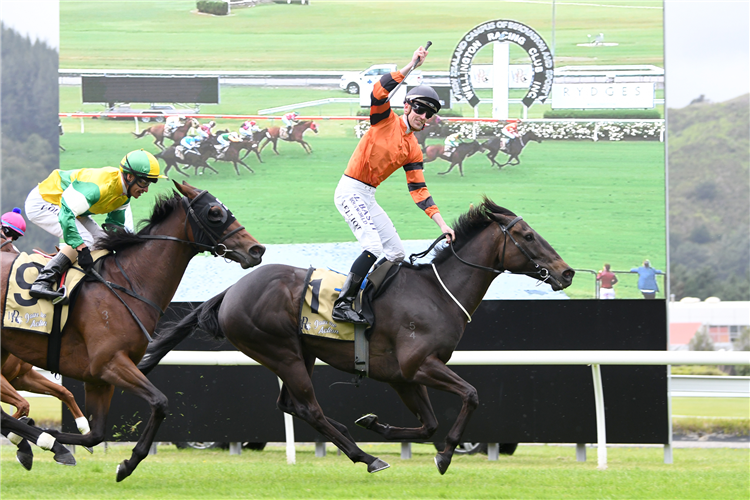 The Captain Cook Stakes is a Group 1 race run under Weight For Age conditions for milers at Trentham course conducted by the Wellington Racing Club.
The Captain Cook Stakes is run over 1600m.
The Captain Cook Stakes was moved to the December date so it avoided clashing with the Hastings G1 features.
Danzdanzdance ran in the 3yo features but graduated to open company later in the year and won two G1s including this one.
After many attempts and G1 placings, Wyndspelle finally got his G1 win in the 2019 edition.
In 2020 Rock On Wood was trained to win by Leanne Elliot and ridden by her son Ryan Elliot. It was also owned by her mother and sister too.
Captain Cook Stakes was worth NZ$200,000 in 2020.
Notable winners of Captain Cook Stakes include Rock On Wood (2020), Danzdanzdance (2018), Kawi (2017), Shuka (2013/2014), Mufhasa (2011), Dorabella (2007), Penny Gem (2003), Tit For Taat/Elevenses D/H (2002), Cinder Bella (2000), Cent Home (1999), Foxwood (1998), Marquise (1996), Allegro (1995), Rough Habit (1992) and Solveig (1986).
The 2020 Captain Cook Stakes was won by Rock On Wood from Concert Hall and Deerfield.

Previous Captain Cook Stakes Winners
Related News