Type atleast three letters to find.
Windsor Park Plate
New Zealand | FEATURE RACE GUIDE
History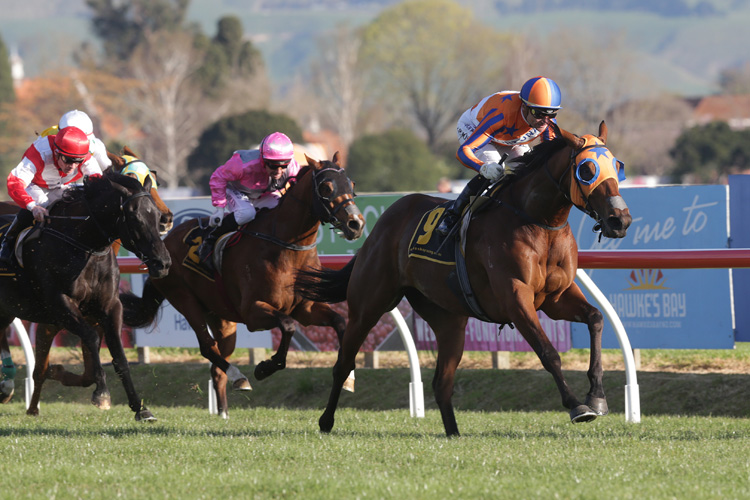 The Windsor Park (Horlicks) Plate is a Group 1 race run under Weight For Age conditions for milers at Hastings race course conducted by the Hawke's Bay Racing.
The Windsor Park (Horlicks) Plate is run over 1600m.
The Windsor Park (Horlicks) Plate has had several names like the Stoney Bridge Stakes but is registered as the Horlicks after the great mare who won so many races including the 1989 Japan Cup for the O'Sullivans. She was also the dam of Brew who won the Melbourne Cup.
This race is the middle pin G1 of the Spring trilogy of races at Hastings. The Challenge Stakes (Tarzino Trophy) leads in and the Spring Classic follows.
The race became a G1 in 2005.
Mares have an excellent record including winning it five times in a row from that 2005 running and again recently.
Melody Belle made it a total of eight G1s (to that time) in taking the 2019 victory. By the time 2020 came around, she had lifted her record to 11 G1s in total by making it a three peat.
The Windsor Park (Horlicks) Plate was worth NZ$200,000 in 2020.
Some notable winners of Windsor Park (Horlicks) Plate include Melody Belle (2018/2019/2020), Gingernuts (2017), Kawi (2016), Mufhasa (2012), Jimmy Choux (2011), Wall Street (2010), Daffodil (2009), Princess Coup (2008), Seachange (2006/2007), Miss Potential (2005), Starcraft (2004), and Hello Dolly (2001/2002).
The 2020 Windsor Park (Horlicks) Plate was won by Melody Belle from Avantage and Callsign Mav.

Previous Windsor Park Plate Winners