Type atleast three letters to find.
British Champions Sprint Stakes
United Kingdom | FEATURE RACE GUIDE
History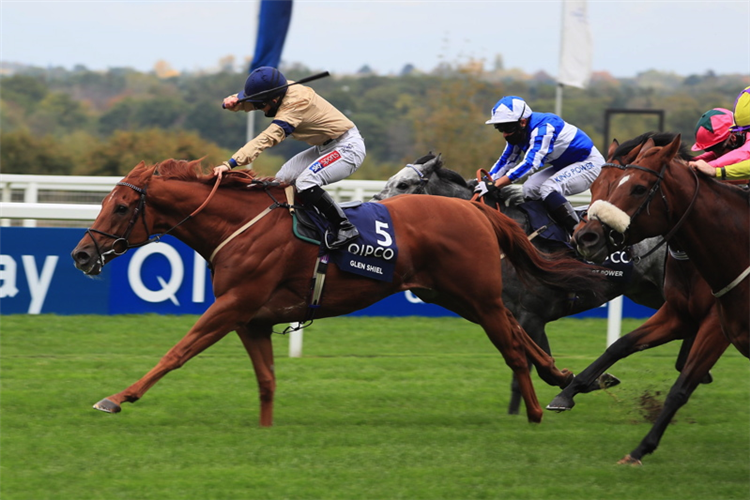 The British Champions Sprint Stakes is a Group 1 race run under Weight For Age conditions for the sprinters at Ascot conducted by the Ascot Racecourse.
The British Champions Sprint Stakes is run over the six furlongs. It was first run in 1946 and was won by The Bug.
It was originally run as the Diadem Stakes who was a top sprinter around WW1.
In 1971 it was graded as a Group 3 then a Group 2 in 1996. The change occurred in 2011 when part of the newly established British Champions Day as the end of season UK championship race meeting. It was a Group 1 in 2015.
Set Fair and Jack And Hill are the only multiple winners and both were trained by Walter Nightingall.
Only 2 x three year olds have won the British Champions Sprint Stakes in the last decade.
Gordon Lord Byron won in 2014 after earlier in the year running in Australia and winning the G1 George Ryder Stakes at Rosehill.
2017 saw a high quality field with many recent feature sprint race winners but a horse in Librisa Breeze scored despite never having even placed in a G1.
Lester Piggott rode the winner on seven occasions while the Leading trainer is shared by Walter Nightingall and Vincent O'Brien.
The win of Glen Shiel gave young female rider Hollie Doyle her first G1 win. Along with her wonderful achievement, her boyfriend Tom Marquand won the Champion Stakes.
The British Champions Sprint Stakes was worth £500,000 in 2021.
Notable winners of the British Champions Sprint Stakes include The Tin Man (2016), Muhaarar (2015), Gordon Lord Byron (2014), Slade Power (2013), Red Clubs (2006), Acclamation (2003), Bianconi (1998), Elnadim (1997), Lake Coniston (1994), Cadeaux Genereux (1988), Never So Bold (1984), Moorestyle (1981), Gentilhombre (1977), Saritamer (1974), Bold Boy (1973), Jack And Jill (1958/1959), Pappa Fourway (1955), Set Fair (1952/1954), Ki Ming (1951) and The Bug (1946).
The 2020 British Champions Sprint Stakes was won by Glen Shiel from Brando and One Master.

Previous British Champions Sprint Stakes Winners
Related News