Type atleast three letters to find.
Haydock Sprint Cup
United Kingdom | FEATURE RACE GUIDE
History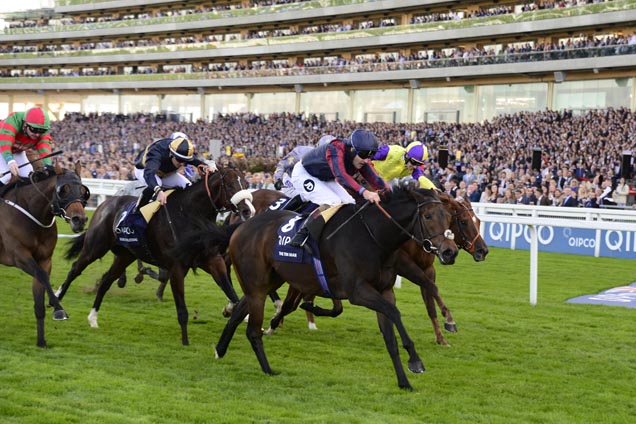 The Haydock Sprint Cup is a Group 1 race run under Weight For Age conditions for the sprinters at Haydock Park conducted by the Jockey Club.
The Haydock Sprint Cup is run over six furlongs. It was first run in 1966 and was won by Be Friendly.
The race is one of the younger features of the European flat season and went onto Haydock's new straight track in 1986.
Two year olds were eligible to run in this open race at various times until 1994 but not since. It became that Group 1 in 1998.
The Haydock Sprint Cup is the feature flat race at Haydock each year. It was run at Doncaster in 2008 though.
Along with his Cork and Orrery Stakes win (now the Diamond Jubilee), Danehill won the Haydock Sprint Cup as his other main victory before heading to stud.
Coming off his top July Cup victory, Harry Angel was brilliant in 2017 with sustained speed.
Gordon Lord Byron won in 2013 and would win in Australia six months later.
Be Friendly is the only multiple winner of the race.
Lester Piggott, Pat Eddery, Willie Carson and Bruce Raymond have all won it on three occasions. John Dunlop is the winningest trainer with four spread over 21 years.
The Haydock Sprint Cup was worth £300,000 in 2019.
Notable winners of the Haydock Sprint Cup include Hello Youmzain (2019), Harry Angel (2017), Quiet Reflection (2016), Twilight Son (2015), Gordon Lord Byron (2013), Society Rock (2012), Dream Ahead (2011), Reverence (2006), Invincible Spirit (2002), Royal Applause (1997), Danehill (1989), Green Desert (1986), Habibti (1983), Moorestyle (1980), Double Form (1979), Boldboy (1977), Lianga (1975) and Be Friendly (1966/1967).
The 2019 Haydock Sprint Cup was won by Hello Youmzain from The Tin Man and Waldpfad.

Previous Haydock Sprint Cup Winners