Blake Shinn began his riding career in 2003 when apprenticed to his stepfather Lee Hope at Kilmore.

While he has been at the elite level for many years, his last few have seen him much in demand.

Shinn won his first Group 1 race aboard Demerger in the 2005 Adelaide Cup, also winning the Victorian apprentices premiership in 2005/06 with 103 winners and becoming the first apprentice jockey to win the Scobie Breasley Medal.

Another highlight so far came in the 2008 Melbourne Cup when he partnered the Bart Cummings-trained Viewed to a win by a nose.

After suffering neck fractures in a barrier trial fall in 2018, he rebounded with a great end to the season and has been granted a licence to ride in Hong Kong.
Kilmore (Aus)
 | 
Carlton Draught Mdn Plte
Kilmore (Aus)
 | 
Gaffney Logistics Hcp (C3)
BLAKE SHINN's Career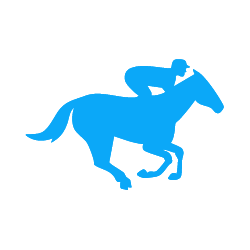 Starts
Latest Rides
| FP | Date | Course | Runner | Div | Type | Distance | PM AUD $ | Trainer | Time |
| --- | --- | --- | --- | --- | --- | --- | --- | --- | --- |
| 8 of 14 | 16 Feb 2020 | SHAT | JOYFUL UNION | $26 | RST100-80 C2 | 1400m | $403,070 | T P YUNG | 1:21.81 |
| 2 of 14 | 16 Feb 2020 | SHAT | VALIANT DREAM | $6.5 | RST80-60 C3 | 1200m | $278,310 | K W LUI | 1:10.03 |
| 6 of 14 | 16 Feb 2020 | SHAT | TAKE WHAT YOU NEED | $8.5 | RST80-60 C3 | 1400m | $278,310 | JOHN MOORE | 1:22.55 |
| 5 of 11 | 16 Feb 2020 | SHAT | EAGLE WAY | $26 | 3U OPEN G1 | 2000m | $1,919,390 | JOHN MOORE | 2:02.00 |
| 6 of 14 | 16 Feb 2020 | SHAT | STAR MAJESTIC | $41 | RST60-40 C4 | 1400m | $185,600 | P O'SULLIVAN | 1:22.28 |
| 2 of 14 | 16 Feb 2020 | SHAT | EVER LAUGH | $12 | RST60-40 C4 | 1600m | $185,600 | MANFRED MAN | 1:35.79 |
| 2 of 14 | 16 Feb 2020 | SHAT | JUDY'S STAR | $17 | RST60-40 C4 | 1200m | $185,600 | P O'SULLIVAN | 1:10.00 |
| 11 of 14 | 16 Feb 2020 | SHAT | EURO LAGO | $81 | RST60-40 C4 | 1200m | $185,600 | C W CHANG | 1:10.13 |
| 12 of 12 | 12 Feb 2020 | HAPV | BEAUTY HAPPY | $61 | RST80-60 C3 | 1650m | $278,310 | JOHN MOORE | 1:39.54 |
| 5 of 12 | 12 Feb 2020 | HAPV | FULL POWER | $10 | RST60-40 C4 | 1800m | $185,600 | R GIBSON | 1:48.10 |
Trainer Statistics
| Trainer Name | Wins | Win (%) | Places | Place (%) | Rides | PM AUD $ | G1(w) | G2(w) | G3(w) | LR(w) | ROI |
| --- | --- | --- | --- | --- | --- | --- | --- | --- | --- | --- | --- |
| MS GAI WATERHOUSE | 114 | 18.4% | 172 | 46.1% | 620 | $10,123,380 | 4 | 3 | 8 | 14 | $0.84 |
| CHRIS WALLER | 110 | 15.6% | 186 | 42.0% | 704 | $9,447,825 | 1 | 4 | 8 | 5 | $0.79 |
| PETER & PAUL SNOWDEN | 103 | 21.5% | 133 | 49.4% | 478 | $11,019,792 | 2 | 3 | 9 | 8 | $1.04 |
| GUY WALTER | 98 | 23.3% | 112 | 50.0% | 420 | $5,093,098 | 3 | 7 | 5 | 1 | $1.00 |
| L T HOPE | 70 | 15.0% | 133 | 43.6% | 466 | $1,288,220 | 0 | 0 | 0 | 1 | $0.64 |
| JOHN P THOMPSON | 41 | 18.5% | 49 | 40.5% | 222 | $3,004,425 | 1 | 5 | 3 | 1 | $0.95 |
| DAVID VANDYKE | 37 | 28.7% | 29 | 51.2% | 129 | $1,200,435 | 0 | 1 | 2 | 0 | $0.99 |
| BART CUMMINGS | 32 | 10.9% | 62 | 32.1% | 293 | $5,654,570 | 1 | 2 | 3 | 1 | $0.87 |
| ANTHONY CUMMINGS | 29 | 12.7% | 48 | 33.8% | 228 | $1,494,395 | 0 | 1 | 0 | 0 | $0.84 |
| BJORN BAKER | 26 | 23.9% | 29 | 50.5% | 109 | $1,191,310 | 0 | 1 | 1 | 2 | $1.40 |
| JOHN HAWKES | 25 | 9.2% | 63 | 32.5% | 271 | $1,317,160 | 0 | 0 | 1 | 2 | $0.57 |
| GARY PORTELLI | 24 | 13.6% | 45 | 39.0% | 177 | $1,042,540 | 0 | 0 | 0 | 0 | $0.84 |
| KRIS LEES | 24 | 19.0% | 31 | 43.7% | 126 | $1,066,835 | 0 | 0 | 1 | 1 | $0.79 |
| JOHN O'SHEA | 23 | 17.3% | 41 | 48.1% | 133 | $1,231,525 | 0 | 0 | 0 | 1 | $0.76 |
| GERALD RYAN | 21 | 11.1% | 63 | 44.2% | 190 | $2,172,785 | 2 | 1 | 2 | 1 | $0.67 |
Seasons Summary Statistics
| Season | Wins | Win (%) | Places | Place (%) | Rides | PM AUD $ | G1(w) | G2(w) | G3(w) | LR(w) | ROI |
| --- | --- | --- | --- | --- | --- | --- | --- | --- | --- | --- | --- |
| 2019/20 | 8 | 3.9% | 43 | 25.1% | 203 | $3,181,724 | 0 | 0 | 0 | 0 | $0.28 |
| 2018/19 | 81 | 23.1% | 92 | 49.4% | 350 | $6,497,875 | 1 | 4 | 9 | 11 | $0.98 |
| 2017/18 | 136 | 17.0% | 237 | 46.7% | 798 | $14,307,347 | 5 | 5 | 2 | 5 | $0.73 |
| 2016/17 | 84 | 14.1% | 165 | 41.9% | 594 | $9,377,424 | 1 | 5 | 6 | 5 | $0.85 |
| 2015/16 | 117 | 17.4% | 185 | 44.8% | 674 | $12,359,254 | 1 | 5 | 10 | 6 | $0.89 |
| 2014/15 | 148 | 19.2% | 197 | 44.7% | 771 | $10,932,299 | 5 | 7 | 7 | 9 | $1.05 |
| 2013/14 | 130 | 17.1% | 199 | 43.2% | 762 | $7,399,456 | 2 | 5 | 7 | 2 | $0.81 |
| 2012/13 | 98 | 14.8% | 175 | 41.2% | 662 | $4,886,007 | 1 | 3 | 4 | 3 | $0.95 |
| 2011/12 | 42 | 10.5% | 84 | 31.4% | 401 | $2,281,615 | 0 | 2 | 0 | 3 | $0.90 |
| 2010/11 | 28 | 13.0% | 61 | 41.2% | 216 | $1,614,937 | 0 | 2 | 2 | 1 | $0.57 |
| Overall | 1627 | 14.4% | 2823 | 25.1% | 11262 | $106,777,029 | 21 | 47 | 63 | 73 | $0.80 |