Chad Schofield, son of leading rider Glyn began his career during the 2010/11 season in Sydney.

In 2012, Chad Schofield moved to Melbourne to ride for the David Hayes stable, his first Group 1 success coming with Shamus Award in the 2013 Cox Plate.

Schofield spent three months in England during 2015, riding for Ed Dunlop before taking up a contract in Hong Kong later the same year.

In 2017 Schofield claimed his first Group success in Hong Kong with Nassa in the Group 3 SA Ladies Purse also winning the Group 3 Centenary Vase with Supreme Effort the same year.

In 2014, Chad and Glyn made history, becoming the first father and son to ride against each other in a Melbourne Cup.
Newcastle (Aus)
 | 
Mckanna Fabrications Hcp (C1)
Newcastle (Aus)
 | 
Executive Inn Newcastle (Bm65)
CHAD SCHOFIELD's Career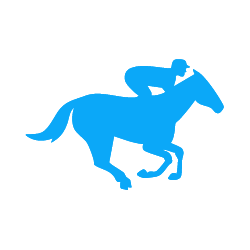 Starts
Latest Rides
| FP | Date | Course | Runner | Div | Type | Distance | PM AUD $ | Trainer | Time |
| --- | --- | --- | --- | --- | --- | --- | --- | --- | --- |
| 1 of 12 | 20 Nov 2019 | HAPV | KANBEKI MOLLY | $31 | RST40-0 C5 | 1650m | $134,260 | P F YIU | 1:40.43 |
| 1 of 14 | 17 Nov 2019 | SHAT | NICCONI EXPRESS | $5.5 | RST100-80 C2 | 1800m | $388,890 | JOHN SIZE | 1:47.22 |
| 6 of 14 | 17 Nov 2019 | SHAT | RAGING STORM | $26 | RST100-80 C2 | 1200m | $388,890 | JOHN SIZE | 1:08.56 |
| 6 of 13 | 17 Nov 2019 | SHAT | D B PIN | $51 | 3U OPEN HKG2 | 1200m | $787,040 | JOHN SIZE | 1:07.58 |
| 11 of 14 | 17 Nov 2019 | SHAT | PERFECT PAIR | $10 | RST80-60 C3 | 1400m | $268,520 | W Y SO | 1:21.37 |
| 11 of 14 | 17 Nov 2019 | SHAT | TEAM SPIRIT | $21 | RST80-60 C3 | 1200m | $268,520 | W Y SO | 1:08.79 |
| 12 of 12 | 17 Nov 2019 | SHAT | SMART BABY | $81 | RST60-40 C4 | 2000m | $179,070 | CASPAR FOWNES | 2:03.35 |
| 2 of 13 | 03 Nov 2019 | SHAT | NICCONI EXPRESS | $26 | RST95-75 C2 | 1600m | $388,890 | JOHN SIZE | 1:33.28 |
| 11 of 14 | 03 Nov 2019 | SHAT | VINCY | $26 | RST80-60 C3 | 1600m | $268,520 | F C LOR | 1:33.30 |
| 3 of 13 | 03 Nov 2019 | SHAT | GUY DRAGON | $8.0 | RST80-60 C3 | 1400m | $268,520 | W Y SO | 1:21.16 |
Trainer Statistics
| Trainer Name | Wins | Win (%) | Places | Place (%) | Rides | PM AUD $ | G1(w) | G2(w) | G3(w) | LR(w) | ROI |
| --- | --- | --- | --- | --- | --- | --- | --- | --- | --- | --- | --- |
| DAVID A HAYES | 76 | 10.4% | 159 | 32.1% | 732 | $3,675,556 | 0 | 1 | 0 | 2 | $0.57 |
| TONY MILLARD | 31 | 15.4% | 28 | 29.4% | 201 | $6,860,761 | 0 | 0 | 1 | 0 | $1.12 |
| DAVID PAYNE | 22 | 11.9% | 52 | 40.0% | 185 | $701,035 | 0 | 0 | 0 | 0 | $0.99 |
| R GIBSON | 21 | 9.3% | 41 | 27.4% | 226 | $5,693,696 | 0 | 1 | 0 | 0 | $0.92 |
| PETER MOODY | 17 | 17.3% | 23 | 40.8% | 98 | $1,666,715 | 0 | 2 | 1 | 1 | $1.28 |
| P F YIU | 12 | 12.5% | 20 | 33.3% | 96 | $2,673,503 | 0 | 0 | 0 | 0 | $1.12 |
| JOHN O'SHEA | 10 | 19.2% | 12 | 42.3% | 52 | $502,035 | 0 | 0 | 1 | 0 | $1.10 |
| C H YIP | 9 | 6.1% | 19 | 18.9% | 148 | $1,474,169 | 0 | 0 | 0 | 0 | $0.56 |
| T P YUNG | 9 | 7.2% | 17 | 20.8% | 125 | $1,643,681 | 0 | 0 | 0 | 0 | $1.03 |
| CLINTON MCDONALD | 9 | 25.0% | 6 | 41.7% | 36 | $296,200 | 0 | 0 | 0 | 1 | $1.85 |
| W Y SO | 8 | 6.3% | 21 | 23.0% | 126 | $1,799,198 | 0 | 0 | 0 | 0 | $0.63 |
| CHRIS WALLER | 8 | 12.5% | 20 | 43.8% | 64 | $449,460 | 0 | 0 | 0 | 0 | $0.88 |
| ROBERT SMERDON | 7 | 19.4% | 8 | 41.7% | 36 | $317,655 | 0 | 0 | 0 | 0 | $1.85 |
| CASPAR FOWNES | 6 | 6.4% | 10 | 17.0% | 94 | $1,622,719 | 0 | 0 | 0 | 0 | $0.69 |
| JOHN MOORE | 6 | 6.6% | 26 | 35.2% | 91 | $2,210,491 | 0 | 0 | 0 | 0 | $0.71 |
Seasons Summary Statistics
| Season | Wins | Win (%) | Places | Place (%) | Rides | PM AUD $ | G1(w) | G2(w) | G3(w) | LR(w) | ROI |
| --- | --- | --- | --- | --- | --- | --- | --- | --- | --- | --- | --- |
| 2019/20 | 9 | 8.8% | 15 | 23.5% | 102 | $1,947,938 | 0 | 0 | 0 | 0 | $1.11 |
| 2018/19 | 35 | 7.9% | 74 | 24.5% | 445 | $9,061,314 | 0 | 1 | 0 | 0 | $0.86 |
| 2017/18 | 38 | 9.1% | 62 | 24.0% | 416 | $9,322,192 | 0 | 0 | 1 | 0 | $0.88 |
| 2016/17 | 31 | 7.1% | 70 | 23.1% | 437 | $6,682,098 | 0 | 0 | 1 | 0 | $0.76 |
| 2015/16 | 34 | 7.0% | 78 | 23.0% | 488 | $7,723,360 | 0 | 0 | 0 | 0 | $0.84 |
| 2014/15 | 40 | 10.0% | 71 | 27.8% | 400 | $2,706,276 | 0 | 0 | 1 | 0 | $0.91 |
| 2013/14 | 59 | 10.4% | 113 | 30.4% | 566 | $7,166,978 | 4 | 4 | 1 | 3 | $0.80 |
| 2012/13 | 77 | 11.1% | 148 | 32.3% | 696 | $3,407,507 | 0 | 0 | 0 | 2 | $0.60 |
| 2011/12 | 77 | 11.0% | 164 | 34.4% | 701 | $2,460,235 | 0 | 0 | 0 | 0 | $0.87 |
| 2010/11 | 22 | 9.4% | 59 | 34.5% | 235 | $475,000 | 0 | 0 | 0 | 0 | $0.80 |
| Overall | 422 | 9.4% | 857 | 19.1% | 4495 | $50,958,898 | 4 | 5 | 4 | 5 | $0.80 |