Craig Williams is highly regarded in the Australian jockey ranks and around the world, beginning his career as an apprentice to his father Alan Williams in the early 1990s.
Riding his first Group 1 winner aboard Grand Echezeaux in the 2000 Australasian Oaks, Craig Williams then immediately took up a position in the UK, riding for Mick Channon.
Williams struck up a relationship with Toubougg when Channon's leading rider got injured with the pair going on to win the Group 1 Prix de la Salamandre at Longchamp and Darley Dewhurst Stakes at Newmarket.
After Godolphin purchased Tobougg, Williams was invited to ride in Dubai before being offered a contract in Hong Kong in 2001.
Forging a link with trainer David Hayes, the pair returned to Australia in 2005 where they combined for a total of 14 Group 1 wins until 2009 when Williams went freelance.
Craig Williams has won Group 1 races in Hong Kong, France, Dubai, UK, Japan and Australia, a truly world renowned rider.
Williams first won the Melbourne Jockey premiership in 2005, holding on to the title for a further two years.
In 2011, Williams won the Cox Plate on Pinker Pinker and the Caulfield Cup on Southern Speed before being suspended leading in to the Melbourne Cup, missing the ride on eventual winner Dunaden and his chance at a clean sweep of the spring feature races.
With a reputation as one of the most professional jockeys in Australia, Williams is meticulous in his preparation for all race meetings.
CRAIG WILLIAMS' Career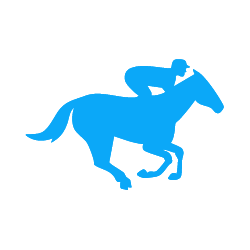 Starts
Latest Rides
| FP | Date | Course | Runner | Div | Type | Distance | PM AUD $ | Trainer | Time |
| --- | --- | --- | --- | --- | --- | --- | --- | --- | --- |
| 2 of 13 | 20 Jul 2019 | FLEM | WAGNER | $6.5 | 3U BM90 | 1000m | $125,000 | JAMES CUMMINGS | 0:57.42 |
| 9 of 11 | 20 Jul 2019 | FLEM | NEW UNIVERSE | $3.8 | 3U OPEN | 1600m | $125,000 | CHRIS WALLER | 1:38.00 |
| 6 of 15 | 20 Jul 2019 | FLEM | PINYIN | $5.0 | 3 OPEN | 1200m | $135,000 | J T CONLAN | 1:09.36 |
| 12 of 16 | 20 Jul 2019 | FLEM | KILLAVALLY | $2.8 | 3 OPEN | 1600m | $135,000 | C MAHER & D EUSTACE | 1:38.25 |
| 10 of 11 | 20 Jul 2019 | FLEM | ORMITO | $17 | BM90 | 2500m | $135,000 | DANNY O'BRIEN | 2:39.52 |
| 7 of 11 | 20 Jul 2019 | FLEM | VALLAURIS | $10 | 2 OPEN | 1800m | $135,000 | JAMES CUMMINGS | 1:52.68 |
| 12 of 12 | 20 Jul 2019 | FLEM | SEARCH SQUAD | $10 | 3U BM78 | 1200m | $75,000 | DOUG HARRISON | 1:10.16 |
| 6 of 10 | 20 Jul 2019 | FLEM | ONE MORE TRY | $5.5 | 3U OPEN | 2000m | $135,000 | MATT CUMANI | 2:03.63 |
| 8 of 10 | 13 Jul 2019 | CAUL | SHROUDED IN MIST | $5.5 | BM90 | 1700m | $125,000 | TONY MCEVOY | 1:45.23 |
| 6 of 13 | 13 Jul 2019 | CAUL | BANDIPUR | $8.0 | OPEN G3 | 1100m | $160,000 | RICHARD LAMING | 1:04.41 |
Trainer Statistics
| Trainer Name | Wins | Win (%) | Places | Place (%) | Rides | PM AUD $ | G1(w) | G2(w) | G2(w) | LR(w) | ROI |
| --- | --- | --- | --- | --- | --- | --- | --- | --- | --- | --- | --- |
| DAVID A HAYES | 254 | 14.3% | 446 | 39.3% | 1779 | $26,621,599 | 15 | 10 | 9 | 30 | $0.77 |
| ALLAN WILLIAMS | 64 | 11.6% | 113 | 31.9% | 554 | $1,336,088 | 0 | 0 | 1 | 1 | $0.83 |
| DOUG HARRISON | 61 | 14.7% | 107 | 40.6% | 414 | $1,966,964 | 0 | 0 | 1 | 0 | $1.25 |
| ROBERT SMERDON | 60 | 20.1% | 74 | 44.8% | 299 | $3,542,270 | 0 | 2 | 4 | 5 | $0.86 |
| DARREN WEIR | 58 | 18.7% | 84 | 45.8% | 310 | $6,356,404 | 4 | 3 | 5 | 6 | $1.03 |
| M R CHANNON | 57 | 12.7% | 105 | 36.2% | 448 | $1,548,675 | 2 | 0 | 2 | 3 | $0.99 |
| MICHAEL KENT | 51 | 17.1% | 94 | 48.5% | 299 | $3,328,248 | 0 | 2 | 4 | 2 | $0.85 |
| D & B HAYES & T DABERNIG | 49 | 18.6% | 60 | 41.3% | 264 | $7,975,125 | 3 | 2 | 6 | 4 | $0.93 |
| LEE FREEDMAN | 36 | 23.2% | 24 | 38.7% | 155 | $1,431,755 | 1 | 0 | 1 | 2 | $1.06 |
| DANNY O'BRIEN | 35 | 16.6% | 53 | 41.7% | 211 | $2,508,637 | 1 | 0 | 2 | 2 | $0.80 |
| JOHN O'SHEA | 29 | 15.2% | 59 | 46.1% | 191 | $2,387,707 | 0 | 5 | 2 | 2 | $0.61 |
| JAMES CUMMINGS | 28 | 18.2% | 40 | 44.2% | 154 | $3,544,460 | 2 | 3 | 2 | 2 | $0.87 |
| TONY NOONAN | 26 | 16.0% | 33 | 36.2% | 163 | $1,598,843 | 0 | 3 | 0 | 3 | $1.01 |
| COLIN LITTLE | 24 | 15.7% | 29 | 34.6% | 153 | $1,562,923 | 1 | 2 | 0 | 0 | $0.75 |
| L T HOPE | 23 | 12.1% | 43 | 34.7% | 190 | $476,960 | 0 | 0 | 0 | 1 | $0.66 |
Seasons Summary Statistics
| Season | Wins | Win (%) | Places | Place (%) | Rides | PM AUD $ | G1(w) | G2(w) | G2(w) | LR(w) | ROI |
| --- | --- | --- | --- | --- | --- | --- | --- | --- | --- | --- | --- |
| 2018/19 | 101 | 15.4% | 149 | 38.1% | 657 | $11,687,289 | 2 | 4 | 5 | 11 | $0.84 |
| 2017/18 | 96 | 15.0% | 146 | 37.7% | 642 | $10,015,745 | 4 | 3 | 3 | 6 | $0.78 |
| 2016/17 | 117 | 16.2% | 187 | 42.1% | 722 | $12,241,589 | 2 | 5 | 11 | 4 | $0.79 |
| 2015/16 | 105 | 14.7% | 165 | 37.8% | 714 | $9,239,928 | 3 | 6 | 4 | 9 | $0.80 |
| 2014/15 | 83 | 13.1% | 139 | 35.1% | 633 | $10,975,997 | 2 | 2 | 9 | 10 | $0.78 |
| 2013/14 | 65 | 12.1% | 114 | 33.3% | 537 | $10,045,970 | 2 | 3 | 9 | 6 | $0.73 |
| 2012/13 | 74 | 14.5% | 122 | 38.4% | 510 | $14,854,837 | 3 | 5 | 7 | 9 | $0.88 |
| 2011/12 | 77 | 14.2% | 144 | 40.6% | 544 | $23,799,985 | 8 | 6 | 7 | 9 | $0.99 |
| 2010/11 | 84 | 12.0% | 146 | 33.0% | 698 | $14,172,301 | 4 | 6 | 6 | 8 | $0.82 |
| 2009/10 | 84 | 12.8% | 153 | 36.1% | 656 | $12,285,145 | 2 | 4 | 4 | 3 | $0.80 |
| Overall | 2064 | 12.3% | 3634 | 21.7% | 16769 | $183,735,640 | 53 | 65 | 95 | 137 | $0.80 |