Damien Oliver began his career in Western Australia as an apprentice to Lindsey Rudland riding his first winner at Bunbury in 1998.
Claiming the Western Australian apprentice title in 1988/89, Damien Oliver then moved to Melbourne where he finished his apprenticeship with Lee Freedman.
In 1990, Oliver rode his first of over 100 Group 1 winners aboard Submariner for Bart Cummings in the Show Day Cup, going on to win his first Melbourne Jockey title in 1991.
Oliver is one of a select few to have won the 'grand slam' of Australian racing being the Melbourne Cup, Caulfield Cup, Cox Plate and Golden Slipper, and is one of Australia's most recognised jockeys.
Damien Oliver is best known for his 2002 Melbourne Cup win aboard Media Puzzle for Irish trainer Dermott Weld.
In the week leading up to the race Oliver lost his brother Jason in a race fall in Western Australia, the story subsequently being told in a movie titled The Cup.
Claiming the first of many Scobie Breasley Medals in 1996, Oliver was inducted into the Australian Racing Hall Of Fame in 2008 and has achieved just about everything there is to achieve in Australian racing.
DAMIEN OLIVER's Career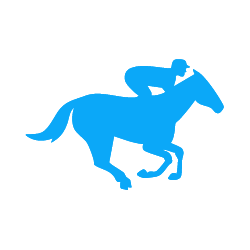 Starts
Latest Rides
| FP | Date | Course | Runner | Div | Type | Distance | PM AUD $ | Trainer | Time |
| --- | --- | --- | --- | --- | --- | --- | --- | --- | --- |
| 10 of 10 | 06 Jul 2019 | FLEM | SHAMAL LASS | $7.0 | 3F OPEN | 1600m | $135,000 | SYMON WILDE | 1:38.01 |
| 12 of 14 | 06 Jul 2019 | FLEM | MR MARATHON MAN | $6.0 | OPEN LR | 1600m | $161,200 | MICHAEL MORONEY | 1:36.91 |
| 2 of 11 | 06 Jul 2019 | FLEM | MILWAUKEE | $3.5 | OPEN LR | 1200m | $161,200 | MICHAEL MORONEY | 1:09.93 |
| 3 of 12 | 06 Jul 2019 | FLEM | REFLECT THE STARS | $8.5 | 3 OPEN | 2500m | $150,000 | DANNY O'BRIEN | 2:38.57 |
| 10 of 13 | 06 Jul 2019 | FLEM | PONTIVY | $31 | 2 OPEN LR | 1600m | $151,200 | D & B HAYES & T DABERNIG | 1:38.93 |
| 5 of 9 | 06 Jul 2019 | FLEM | CHOUXTING THE MOB | $5.5 | OPEN | 2600m | $150,000 | S MORRISH | 2:46.00 |
| 1 of 8 | 06 Jul 2019 | FLEM | BUFFALO RIVER | $1.5 | 3 OPEN | 1600m | $135,000 | MICHAEL MORONEY | 1:37.81 |
| 1 of 6 | 06 Jul 2019 | FLEM | SECOND BULLET | $5.0 | OPEN | 2000m | $135,000 | DANNY O'BRIEN | 2:04.20 |
| 1 of 10 | 26 Jun 2019 | SANH | BENITOITE | $6.5 | 3F BM70 | 1400m | $50,000 | CLINTON MCDONALD | 1:28.26 |
| 7 of 16 | 26 Jun 2019 | SANH | PRIVATE LOUNGE | $13 | BM70 | 1300m | $50,000 | ANDREW PAYNE | 1:20.70 |
Trainer Statistics
| Trainer Name | Wins | Win (%) | Places | Place (%) | Rides | PM AUD $ | G1(w) | G2(w) | G2(w) | LR(w) | ROI |
| --- | --- | --- | --- | --- | --- | --- | --- | --- | --- | --- | --- |
| LEE FREEDMAN | 401 | 19.9% | 544 | 46.9% | 2016 | $31,834,177 | 35 | 24 | 29 | 43 | $0.97 |
| MICK PRICE | 158 | 21.9% | 179 | 46.7% | 722 | $12,781,082 | 5 | 9 | 15 | 12 | $1.02 |
| DANNY O'BRIEN | 89 | 17.9% | 126 | 43.3% | 496 | $5,953,424 | 1 | 3 | 2 | 6 | $0.98 |
| TONY VASIL | 44 | 18.6% | 64 | 45.6% | 237 | $3,500,257 | 1 | 2 | 2 | 5 | $0.89 |
| ROBERT SMERDON | 42 | 22.3% | 51 | 49.5% | 188 | $1,314,514 | 0 | 1 | 1 | 1 | $0.84 |
| CHRIS WALLER | 37 | 14.1% | 59 | 36.6% | 262 | $4,284,420 | 2 | 0 | 0 | 5 | $0.79 |
| LEON CORSTENS | 36 | 23.1% | 40 | 48.7% | 156 | $2,325,687 | 2 | 1 | 0 | 1 | $1.17 |
| PETER MOODY | 34 | 19.7% | 50 | 48.6% | 173 | $3,793,567 | 2 | 2 | 1 | 4 | $1.02 |
| COLIN LITTLE | 34 | 23.4% | 30 | 44.1% | 145 | $3,071,091 | 2 | 1 | 2 | 1 | $1.06 |
| DAVID A HAYES | 32 | 12.5% | 65 | 37.7% | 257 | $3,103,974 | 2 | 4 | 4 | 0 | $0.86 |
| MICHAEL MORONEY | 31 | 16.8% | 47 | 42.2% | 185 | $4,755,011 | 4 | 0 | 3 | 1 | $0.99 |
| D & B HAYES & T DABERNIG | 30 | 15.2% | 48 | 39.4% | 198 | $3,318,960 | 0 | 0 | 4 | 4 | $0.69 |
| TONY MCEVOY | 30 | 17.1% | 51 | 46.3% | 175 | $2,909,065 | 0 | 3 | 4 | 6 | $0.79 |
| GREG EURELL | 30 | 22.4% | 47 | 57.5% | 134 | $2,359,839 | 2 | 2 | 0 | 4 | $1.12 |
| MARK KAVANAGH | 26 | 19.5% | 26 | 39.1% | 133 | $2,094,003 | 1 | 4 | 2 | 2 | $0.80 |
Seasons Summary Statistics
| Season | Wins | Win (%) | Places | Place (%) | Rides | PM AUD $ | G1(w) | G2(w) | G2(w) | LR(w) | ROI |
| --- | --- | --- | --- | --- | --- | --- | --- | --- | --- | --- | --- |
| 2018/19 | 104 | 15.9% | 137 | 36.8% | 655 | $10,441,466 | 4 | 1 | 7 | 10 | $0.91 |
| 2017/18 | 85 | 15.0% | 133 | 38.5% | 566 | $7,265,590 | 2 | 1 | 8 | 8 | $0.84 |
| 2016/17 | 84 | 14.4% | 149 | 39.9% | 584 | $7,573,990 | 2 | 3 | 4 | 7 | $0.82 |
| 2015/16 | 96 | 15.4% | 131 | 36.4% | 623 | $11,975,062 | 4 | 4 | 10 | 8 | $0.77 |
| 2014/15 | 117 | 15.2% | 200 | 41.2% | 769 | $9,790,368 | 3 | 5 | 8 | 5 | $0.77 |
| 2013/14 | 105 | 17.8% | 144 | 42.1% | 591 | $13,434,399 | 3 | 6 | 6 | 9 | $0.95 |
| 2012/13 | 31 | 14.8% | 47 | 37.3% | 209 | $3,582,001 | 3 | 1 | 0 | 4 | $0.97 |
| 2011/12 | 76 | 13.3% | 127 | 35.5% | 572 | $6,505,949 | 3 | 2 | 4 | 8 | $0.83 |
| 2010/11 | 77 | 13.9% | 120 | 35.7% | 552 | $6,803,832 | 3 | 3 | 0 | 3 | $0.86 |
| 2009/10 | 79 | 15.1% | 128 | 39.7% | 522 | $7,857,521 | 5 | 5 | 6 | 8 | $0.64 |
| Overall | 2836 | 16.0% | 4260 | 24.1% | 17692 | $213,571,262 | 117 | 126 | 132 | 228 | $0.90 |