James Orman began his career in 2013 and has continued his rise through the Brisbane jockey ranks.
In the 2015/16 season, James Orman had a breakout year notching up 143 wins from a staggering 1158 rides taking out the Queensland Metropolitan Apprentices Premiership, also finishing third in the Queensland Metropolitan Jockeys' Premiership on 70 wins.
In 2017, the talented jockey claimed his first Group success when partnering Nicanova to victory in the Group 3 Fred Best Classic at Eagle Farm.

Nanango (Aus)
 | 
Mdn Plate
Nanango (Aus)
 | 
Mdn Plate
JAMES ORMAN's Career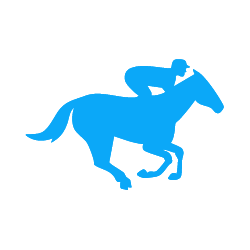 Starts
Latest Rides
| FP | Date | Course | Runner | Div | Type | Distance | PM AUD $ | Trainer | Time |
| --- | --- | --- | --- | --- | --- | --- | --- | --- | --- |
| 4 of 10 | 24 May 2020 | IPSW | I AM VENUS | $4.8 | FM BM65 | 1200m | $21,000 | KELLY SCHWEIDA | 1:11.62 |
| 4 of 10 | 24 May 2020 | IPSW | MOUNTBATTEN | $3.8 | BM72 | 1350m | $30,000 | LEANNE MCCORMICK | 1:22.18 |
| 7 of 10 | 24 May 2020 | IPSW | TREASACH | $26 | 2 MDN | 1200m | $21,000 | KELLY SCHWEIDA | 1:11.95 |
| 4 of 10 | 24 May 2020 | IPSW | OVIDIUS | $4.5 | 2 MDN | 1200m | $21,000 | KEVIN KEMP | 1:12.20 |
| 16 of 16 | 23 May 2020 | E FM | EQUIPPED | $81 | BM72 | 1400m | $35,000 | CHRIS ANDERSON | 1:23.53 |
| 2 of 13 | 23 May 2020 | E FM | NICCANOVA | $21 | OPEN G2 | 1200m | $175,000 | STEVE TREGEA | 1:10.60 |
| 6 of 14 | 23 May 2020 | E FM | PROFIT | $7.0 | 3 OPEN G3 | 1800m | $115,000 | CHRIS ANDERSON | 1:49.30 |
| 4 of 11 | 23 May 2020 | E FM | STYLISH SAGA | $5.0 | BM78 | 1200m | $35,000 | CHRIS ANDERSON | 1:10.82 |
| 7 of 9 | 23 May 2020 | E FM | ONE STRYKE | $6.5 | CL6 | 1000m | $65,000 | LAUREN ABBOTT | 0:58.08 |
| 2 of 14 | 22 May 2020 | GCST | CELLARMAID | $10 | 3 OPEN | 1800m | $65,000 | KELLY SCHWEIDA | 1:52.40 |
Trainer Statistics
| Trainer Name | Wins | Win (%) | Places | Place (%) | Rides | PM AUD $ | G1(w) | G2(w) | G3(w) | LR(w) | ROI |
| --- | --- | --- | --- | --- | --- | --- | --- | --- | --- | --- | --- |
| KELLY SCHWEIDA | 40 | 12.3% | 73 | 34.9% | 324 | $1,826,625 | 0 | 0 | 0 | 2 | $0.61 |
| STUART KENDRICK | 38 | 15.5% | 62 | 40.8% | 245 | $881,300 | 0 | 0 | 0 | 1 | $0.76 |
| ROBERT HEATHCOTE | 31 | 16.4% | 44 | 39.7% | 189 | $843,065 | 0 | 0 | 0 | 0 | $0.97 |
| TONY SEARS | 22 | 15.3% | 39 | 42.4% | 144 | $659,500 | 0 | 0 | 0 | 1 | $0.88 |
| R G LIPP | 20 | 16.9% | 21 | 34.7% | 118 | $680,500 | 0 | 0 | 0 | 1 | $1.06 |
| STEVE TREGEA | 19 | 26.4% | 22 | 56.9% | 72 | $798,150 | 0 | 0 | 1 | 3 | $1.30 |
| CAROLINE ALLARDYCE | 18 | 16.5% | 16 | 31.2% | 109 | $237,975 | 0 | 0 | 0 | 0 | $1.21 |
| LIAM BIRCHLEY | 17 | 15.6% | 26 | 39.4% | 109 | $484,350 | 0 | 0 | 0 | 1 | $0.69 |
| BEN CURRIE | 16 | 18.2% | 27 | 48.9% | 88 | $351,150 | 0 | 0 | 0 | 0 | $0.98 |
| TOBY EDMONDS | 13 | 18.3% | 11 | 33.8% | 71 | $414,570 | 0 | 0 | 0 | 0 | $0.82 |
| MATT KROPP | 10 | 12.2% | 16 | 31.7% | 82 | $319,175 | 0 | 0 | 0 | 0 | $0.75 |
| KEVIN KEMP | 9 | 9.9% | 28 | 40.7% | 91 | $516,125 | 0 | 0 | 0 | 2 | $0.64 |
| DESLEIGH FORSTER | 9 | 18.8% | 16 | 52.1% | 48 | $183,050 | 0 | 0 | 0 | 0 | $0.66 |
| MICHAEL NOLAN | 8 | 11.1% | 16 | 33.3% | 72 | $212,300 | 0 | 0 | 0 | 1 | $0.53 |
| ALLAN ROSS | 8 | 22.2% | 14 | 61.1% | 36 | $129,300 | 0 | 0 | 0 | 0 | $1.08 |
Seasons Summary Statistics
| Season | Wins | Win (%) | Places | Place (%) | Rides | PM AUD $ | G1(w) | G2(w) | G3(w) | LR(w) | ROI |
| --- | --- | --- | --- | --- | --- | --- | --- | --- | --- | --- | --- |
| 2019/20 | 68 | 11.9% | 134 | 35.4% | 570 | $2,601,155 | 0 | 0 | 0 | 2 | $0.79 |
| 2018/19 | 88 | 13.1% | 161 | 37.1% | 672 | $3,315,165 | 0 | 0 | 0 | 4 | $0.90 |
| 2017/18 | 63 | 11.4% | 114 | 32.1% | 552 | $1,878,490 | 0 | 0 | 0 | 2 | $0.59 |
| 2016/17 | 95 | 10.6% | 195 | 32.4% | 894 | $2,597,900 | 0 | 0 | 1 | 3 | $0.68 |
| 2015/16 | 142 | 12.3% | 254 | 34.2% | 1158 | $4,008,575 | 0 | 0 | 0 | 4 | $0.90 |
| 2014/15 | 65 | 8.8% | 141 | 27.9% | 738 | $1,591,475 | 0 | 0 | 0 | 0 | $0.53 |
| 2013/14 | 65 | 9.2% | 152 | 30.6% | 709 | $758,230 | 0 | 0 | 0 | 0 | $0.58 |
| 2012/13 | 3 | 6.7% | 9 | 26.7% | 45 | $20,200 | 0 | 0 | 0 | 0 | $0.33 |
| Overall | 589 | 11.0% | 1160 | 21.7% | 5338 | $16,771,190 | 0 | 0 | 1 | 15 | $0.70 |