Jason Collett was an elite apprentice in his homeland of New Zealand, winning the New Zealand apprentice title in 2011/12.

Spending three months in Australia before returning to New Zealand, Jason Collett took up a permanent position in Australia at the end of 2012 with relationships including that with leading trainer Chris Waller.

From that time he has been riding winners on a regular basis with his best of 106 in 2018/19.

That season saw him finally breakthrough in the Group 1 category, taking the last major of the season on Invincibella in the Tatts Tiara at Eagle Farm.
First Runner
07 Oct 2007
Paeroa (NZ)
 | 
Punters Bar Thames Jump (70)
Te Aroha (NZ)
 | 
Davered & Michael Laurich 70
JASON COLLETT's Career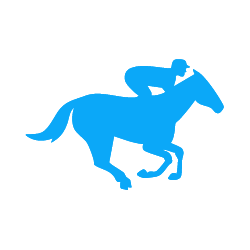 Starts
Latest Rides
| FP | Date | Course | Runner | Div | Type | Distance | PM AUD $ | Trainer | Time |
| --- | --- | --- | --- | --- | --- | --- | --- | --- | --- |
| 9 of 13 | 04 Apr 2020 | RAND | JUAN DIVA | $7.0 | 3F OPEN G3 | 1200m | $200,000 | R & M FREEDMAN | 1:12.74 |
| 20 of 20 | 04 Apr 2020 | RAND | BEST OF DAYS | $61 | 3U OPEN G1 | 1600m | $1,500,000 | JAMES CUMMINGS | 1:37.77 |
| 4 of 13 | 04 Apr 2020 | RAND | GALLIC CHIEFTAIN | $9.0 | 3U OPEN G2 | 2600m | $300,000 | ARCHIE ALEXANDER | 2:47.85 |
| 9 of 16 | 04 Apr 2020 | RAND | READY'S GIRL | $81 | 3F OPEN G3 | 2000m | $200,000 | CLARE CUNNINGHAM | 2:07.10 |
| 3 of 16 | 04 Apr 2020 | RAND | PLONKA | $15 | OPEN | 1400m | $400,000 | WARREN GAVENLOCK | 1:26.48 |
| 6 of 8 | 04 Apr 2020 | RAND | TRI NATIONS | $151 | 3 OPEN G3 | 1600m | $200,000 | EDWARD CUMMINGS | 1:39.30 |
| 1 of 9 | 01 Apr 2020 | RHIL | ROCK MY WAND | $3.8 | 2 MDN | 1200m | $50,000 | MATTHEW SMITH | 1:16.54 |
| 9 of 13 | 28 Mar 2020 | RHIL | MAURUS | $26 | 3U OPEN G3 | 1500m | $161,000 | JOHN P THOMPSON | 1:31.66 |
| 6 of 14 | 28 Mar 2020 | RHIL | DELECTATION GIRL | $41 | 3UFM OPEN G2 | 1500m | $202,000 | KRIS LEES | 1:31.67 |
| 5 of 13 | 28 Mar 2020 | RHIL | GAME OF THORNS | $31 | 3F OPEN G1 | 2000m | $505,000 | KRIS LEES | 2:08.28 |
Trainer Statistics
| Trainer Name | Wins | Win (%) | Places | Place (%) | Rides | PM AUD $ | G1(w) | G2(w) | G3(w) | LR(w) | ROI |
| --- | --- | --- | --- | --- | --- | --- | --- | --- | --- | --- | --- |
| CHRIS WALLER | 106 | 12.2% | 204 | 35.8% | 867 | $8,134,958 | 1 | 2 | 2 | 4 | $0.77 |
| BJORN BAKER | 67 | 19.9% | 91 | 47.0% | 336 | $5,032,110 | 0 | 0 | 3 | 5 | $1.03 |
| RICHARD COLLETT | 66 | 18.2% | 97 | 45.0% | 362 | $1,037,134 | 0 | 1 | 0 | 2 | $1.13 |
| JOSEPH PRIDE | 40 | 14.2% | 65 | 37.4% | 281 | $2,096,192 | 0 | 0 | 2 | 4 | $0.69 |
| CLARE CUNNINGHAM | 36 | 18.3% | 53 | 45.2% | 197 | $1,363,497 | 0 | 0 | 0 | 1 | $0.98 |
| ANTHONY CUMMINGS | 25 | 12.3% | 50 | 36.9% | 203 | $2,267,900 | 0 | 1 | 1 | 1 | $1.09 |
| KRIS LEES | 24 | 14.6% | 52 | 46.3% | 164 | $2,747,235 | 0 | 0 | 6 | 1 | $1.05 |
| DAVID VANDYKE | 22 | 28.2% | 22 | 56.4% | 78 | $757,477 | 0 | 0 | 0 | 0 | $1.48 |
| DANNY WILLIAMS | 20 | 16.8% | 28 | 40.3% | 119 | $477,931 | 0 | 0 | 0 | 0 | $0.78 |
| DAVID PAYNE | 19 | 8.6% | 54 | 32.9% | 222 | $1,072,967 | 0 | 0 | 0 | 0 | $0.51 |
| GARY PORTELLI | 19 | 11.6% | 50 | 42.1% | 164 | $1,501,575 | 0 | 2 | 1 | 0 | $0.79 |
| DONNA & DEAN LOGAN | 19 | 14.4% | 29 | 36.4% | 132 | $251,918 | 0 | 1 | 0 | 1 | $0.84 |
| CLARRY CONNERS | 18 | 11.4% | 29 | 29.7% | 158 | $853,515 | 0 | 0 | 0 | 1 | $1.15 |
| JAMES CUMMINGS | 18 | 19.4% | 27 | 48.4% | 93 | $1,232,230 | 0 | 0 | 1 | 4 | $0.89 |
| JASON COYLE | 16 | 9.2% | 45 | 35.3% | 173 | $1,019,965 | 0 | 0 | 1 | 0 | $0.91 |
Seasons Summary Statistics
| Season | Wins | Win (%) | Places | Place (%) | Rides | PM AUD $ | G1(w) | G2(w) | G3(w) | LR(w) | ROI |
| --- | --- | --- | --- | --- | --- | --- | --- | --- | --- | --- | --- |
| 2019/20 | 61 | 12.7% | 97 | 33.0% | 479 | $4,296,901 | 0 | 0 | 0 | 1 | $0.75 |
| 2018/19 | 106 | 13.5% | 219 | 41.2% | 788 | $8,923,925 | 1 | 3 | 3 | 6 | $0.83 |
| 2017/18 | 98 | 14.3% | 179 | 40.6% | 683 | $7,264,396 | 0 | 2 | 5 | 7 | $0.91 |
| 2016/17 | 96 | 14.2% | 181 | 41.0% | 675 | $5,996,220 | 0 | 3 | 7 | 6 | $0.96 |
| 2015/16 | 103 | 12.4% | 187 | 34.9% | 831 | $5,406,045 | 0 | 0 | 2 | 8 | $0.77 |
| 2014/15 | 80 | 11.1% | 188 | 37.1% | 723 | $4,645,868 | 0 | 0 | 2 | 1 | $0.94 |
| 2013/14 | 77 | 11.1% | 145 | 31.9% | 696 | $4,597,134 | 0 | 1 | 3 | 4 | $0.81 |
| 2012/13 | 65 | 10.9% | 151 | 36.2% | 597 | $3,394,715 | 0 | 1 | 1 | 2 | $0.72 |
| 2011/12 | 86 | 17.3% | 122 | 41.8% | 498 | $1,063,412 | 0 | 1 | 0 | 4 | $1.17 |
| 2010/11 | 97 | 13.5% | 155 | 35.0% | 721 | $1,823,441 | 0 | 1 | 0 | 0 | $1.03 |
| Overall | 1002 | 12.5% | 1850 | 23.2% | 7991 | $48,736,281 | 1 | 13 | 23 | 43 | $0.90 |