Tommy Berry has been one of the elite jockeys in Sydney for around a decade.

Not only has he won numerous Group 1s in Australia but his talents have seen him also salute in feature races in Hong Kong and Singapore.

Best known for his association with the grand grey sprinter Chautauqua as he 'boomed' home from last, he's won Golden Slippers to Sydney Cups and many in between.

The first major came on Epaulette in the 2012 Golden Rose for the then Darley operation.
First Runner
22 Dec 2006
Goulburn (Aus)
 | 
Astor Hotel Mdn Hcp
Newcastle (Aus)
 | 
A X A Mdn Plate
TOMMY BERRY's Career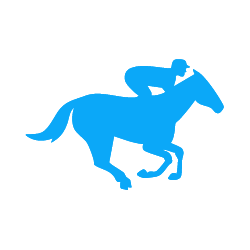 Starts
Latest Rides
| FP | Date | Course | Runner | Div | Type | Distance | PM AUD $ | Trainer | Time |
| --- | --- | --- | --- | --- | --- | --- | --- | --- | --- |
| 5 of 13 | 28 Mar 2020 | RHIL | DESERT LORD | $6.5 | 3U OPEN G3 | 1500m | $160,000 | MICHAEL & WAYNE & JOHN HAWKES | 1:31.66 |
| 3 of 14 | 28 Mar 2020 | RHIL | AMANGIRI | $7.5 | 3UFM OPEN G2 | 1500m | $200,000 | MICHAEL & WAYNE & JOHN HAWKES | 1:31.67 |
| 9 of 13 | 28 Mar 2020 | RHIL | SUBPOENAED | $11 | 3F OPEN G1 | 2000m | $500,000 | CHRIS WALLER | 2:08.28 |
| 4 of 9 | 28 Mar 2020 | RHIL | MIRAGE DANCER | $15 | 3U OPEN G1 | 2400m | $1,500,000 | TRENT BUSUTTIN & NATALIE YOUNG | 2:31.25 |
| 12 of 12 | 28 Mar 2020 | RHIL | DIPLOMATICO | $13 | 3U OPEN G3 | 1200m | $160,000 | MICHAEL & WAYNE & JOHN HAWKES | 1:11.00 |
| 4 of 9 | 28 Mar 2020 | RHIL | RELUCENT | $10 | 3CG OPEN G2 | 2000m | $200,000 | CHRIS WALLER | 2:05.75 |
| 12 of 13 | 28 Mar 2020 | RHIL | PINK BEAU | $51 | 2 OPEN G3 | 1400m | $160,000 | MICHAEL & WAYNE & JOHN HAWKES | 1:26.68 |
| 2 of 11 | 25 Mar 2020 | W FM | SURREAL STEP | $16 | 3 BM70 | 1400m | $50,000 | MICHAEL & WAYNE & JOHN HAWKES | 1:23.19 |
| 4 of 9 | 25 Mar 2020 | W FM | ACTIVATION | $9.0 | 3U MDN | 1300m | $50,000 | CHRIS WALLER | 1:17.51 |
| 1 of 11 | 25 Mar 2020 | W FM | FORBIDDEN LOVE | $26 | 2F MDN | 1100m | $50,000 | R & M FREEDMAN | 1:03.83 |
Trainer Statistics
| Trainer Name | Wins | Win (%) | Places | Place (%) | Rides | PM AUD $ | G1(w) | G2(w) | G3(w) | LR(w) | ROI |
| --- | --- | --- | --- | --- | --- | --- | --- | --- | --- | --- | --- |
| MS GAI WATERHOUSE | 181 | 20.0% | 231 | 45.6% | 903 | $19,943,980 | 9 | 14 | 10 | 19 | $0.99 |
| MICHAEL & WAYNE & JOHN HAWKES | 117 | 16.3% | 210 | 45.4% | 720 | $14,167,512 | 5 | 3 | 8 | 0 | $0.77 |
| CHRIS WALLER | 87 | 14.5% | 165 | 42.1% | 598 | $7,827,210 | 1 | 3 | 2 | 5 | $0.81 |
| JOHN MOORE | 39 | 9.3% | 78 | 28.0% | 418 | $20,050,592 | 7 | 1 | 0 | 0 | $0.57 |
| GREGORY HICKMAN | 39 | 16.3% | 50 | 37.1% | 240 | $3,485,330 | 1 | 1 | 1 | 0 | $1.07 |
| PETER & PAUL SNOWDEN | 35 | 18.3% | 56 | 47.6% | 191 | $2,325,270 | 0 | 1 | 0 | 2 | $0.73 |
| CLARRY CONNERS | 27 | 10.8% | 54 | 32.4% | 250 | $838,055 | 0 | 0 | 0 | 0 | $0.75 |
| GERALD RYAN | 23 | 17.0% | 24 | 34.8% | 135 | $933,270 | 0 | 1 | 0 | 1 | $1.17 |
| JAMES CUMMINGS | 23 | 19.2% | 38 | 50.8% | 120 | $2,466,805 | 0 | 0 | 1 | 0 | $0.78 |
| JOHN O'SHEA | 21 | 18.9% | 20 | 36.9% | 111 | $846,500 | 0 | 0 | 0 | 2 | $0.88 |
| PETER SNOWDEN | 20 | 17.2% | 29 | 42.2% | 116 | $1,385,980 | 1 | 0 | 0 | 2 | $1.15 |
| JOSEPH PRIDE | 19 | 12.7% | 40 | 39.3% | 150 | $992,725 | 0 | 0 | 0 | 0 | $0.61 |
| GARY PORTELLI | 18 | 10.3% | 30 | 27.4% | 175 | $499,885 | 0 | 0 | 0 | 0 | $0.62 |
| AMANDA TURNER & MAURO POLETTI | 17 | 10.8% | 29 | 29.1% | 158 | $282,620 | 0 | 0 | 0 | 0 | $0.97 |
| KRIS LEES | 17 | 15.0% | 25 | 37.2% | 113 | $1,141,815 | 0 | 0 | 1 | 0 | $1.60 |
Seasons Summary Statistics
| Season | Wins | Win (%) | Places | Place (%) | Rides | PM AUD $ | G1(w) | G2(w) | G3(w) | LR(w) | ROI |
| --- | --- | --- | --- | --- | --- | --- | --- | --- | --- | --- | --- |
| 2019/20 | 81 | 14.9% | 156 | 43.7% | 542 | $8,832,640 | 0 | 9 | 6 | 2 | $0.83 |
| 2018/19 | 137 | 16.4% | 212 | 41.8% | 835 | $12,281,385 | 1 | 2 | 5 | 4 | $0.88 |
| 2017/18 | 26 | 5.5% | 81 | 22.6% | 473 | $8,230,713 | 0 | 1 | 1 | 0 | $0.49 |
| 2016/17 | 106 | 14.6% | 184 | 40.1% | 724 | $12,724,938 | 4 | 2 | 4 | 6 | $0.80 |
| 2015/16 | 95 | 11.6% | 178 | 33.3% | 821 | $17,157,937 | 7 | 2 | 1 | 2 | $0.91 |
| 2014/15 | 122 | 13.4% | 218 | 37.4% | 909 | $14,257,419 | 3 | 8 | 5 | 7 | $0.73 |
| 2013/14 | 115 | 14.3% | 188 | 37.6% | 805 | $16,056,419 | 6 | 6 | 5 | 3 | $0.84 |
| 2012/13 | 106 | 12.8% | 178 | 34.4% | 825 | $11,903,676 | 6 | 1 | 0 | 5 | $0.82 |
| 2011/12 | 99 | 12.7% | 160 | 33.2% | 779 | $5,650,460 | 0 | 2 | 4 | 11 | $0.82 |
| 2010/11 | 74 | 9.3% | 149 | 28.1% | 795 | $4,159,380 | 0 | 0 | 1 | 3 | $0.65 |
| Overall | 1190 | 12.3% | 2095 | 21.6% | 9697 | $116,436,444 | 27 | 33 | 32 | 44 | $0.80 |