Hailing from New Zealand, Chris Waller began his career as a travelling foreman for the Paddy Busuttin yard, taking over his Foxton stables when the trainer took up a contract in Singapore.
After several hit and run raids on Sydney, Chris Waller set up his Rosehill Gardens stable in 2001. He claimed his first Group 1 success with Triple Honour in the 2008 Doncaster Handicap, a race he has since dominated.
It was in the 2012/13 season Waller broke the record for the most Sydney metropolitan winners with 167.5, eclipsing Tommy Smith and Gai Waterhouse.
A multiple Sydney Premiership and Australian premiership winner, Chris Waller has established himself as a leading trainer in the country with stables in Sydney, Melbourne and Brisbane.
First Runner
27 Mar 1999
Best Horse :
WINX
  (Timeform Rating 134)
CHRIS WALLER's Career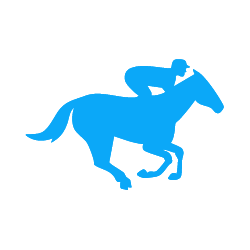 Starts
Latest Runners
| FP | Date | Course | Runner | Div | Type | Distance | PM AUD $ | Jockey | Time |
| --- | --- | --- | --- | --- | --- | --- | --- | --- | --- |
| 3 of 6 | 18 Jul 2019 | GOSF | EXOPLANET | $4.5 | 3U BM64 | 1900m | $35,000 | BRENTON AVDULLA | 2:03.75 |
| 4 of 6 | 18 Jul 2019 | GOSF | THE SUMMIT | $3.8 | 3U BM64 | 1900m | $35,000 | TOMMY BERRY | 2:03.75 |
| 10 of 10 | 17 Jul 2019 | W FM | STRYKE ROCK | $31 | 3U BM72 | 1400m | $50,000 | TOMMY BERRY | 1:23.14 |
| 3 of 12 | 17 Jul 2019 | W FM | MAKDANIFE | $5.5 | 3U BM70 | 2200m | $50,000 | HUGH BOWMAN | 2:17.48 |
| 4 of 12 | 17 Jul 2019 | W FM | ANARCHY | $61 | 3U BM70 | 2200m | $50,000 | BLAKE SHINN | 2:17.48 |
| 3 of 11 | 17 Jul 2019 | W FM | ACHONDRITE | $9.0 | 3 BM66 | 1400m | $50,000 | HUGH BOWMAN | 1:22.72 |
| 6 of 11 | 17 Jul 2019 | W FM | REXX | $26 | 3 BM66 | 1400m | $50,000 | TOMMY BERRY | 1:22.72 |
| 3 of 10 | 17 Jul 2019 | W FM | HIGH MIST | $7.5 | 3U BM70 | 1600m | $50,000 | BRENTON AVDULLA | 1:38.50 |
| 7 of 10 | 17 Jul 2019 | W FM | HOOF HUSTLER | $51 | 3U BM70 | 1600m | $50,000 | JASON COLLETT | 1:38.50 |
| 2 of 9 | 17 Jul 2019 | W FM | ROYAL MARINE | $4.0 | 2 SPEC | 1200m | $50,000 | BLAKE SHINN | 1:11.07 |
Jockey Statistics
| Jockey Name | Wins | Win (%) | Places | Place (%) | Runners | PM AUD $ | G1(w) | G2(w) | G2(w) | LR(w) | ROI |
| --- | --- | --- | --- | --- | --- | --- | --- | --- | --- | --- | --- |
| HUGH BOWMAN | 364 | 19.0% | 556 | 47.9% | 1919 | $56,251,201 | 38 | 28 | 17 | 17 | $0.86 |
| GLYN SCHOFIELD | 201 | 13.8% | 356 | 38.1% | 1461 | $16,497,341 | 8 | 1 | 10 | 13 | $0.85 |
| NASH RAWILLER | 128 | 22.4% | 172 | 52.4% | 572 | $11,354,045 | 6 | 12 | 5 | 2 | $0.98 |
| JIM CASSIDY | 111 | 16.7% | 166 | 41.7% | 665 | $10,462,250 | 5 | 6 | 6 | 8 | $1.09 |
| BRENTON AVDULLA | 110 | 15.3% | 198 | 42.7% | 721 | $8,024,300 | 0 | 4 | 4 | 3 | $0.84 |
| BLAKE SHINN | 109 | 15.5% | 186 | 42.0% | 702 | $9,385,825 | 1 | 4 | 8 | 5 | $0.79 |
| JAMES MCDONALD | 104 | 20.7% | 155 | 51.5% | 503 | $11,787,031 | 6 | 7 | 6 | 6 | $0.95 |
| JASON COLLETT | 103 | 12.4% | 199 | 36.4% | 830 | $7,838,883 | 1 | 2 | 2 | 4 | $0.76 |
| TYE ANGLAND | 103 | 15.3% | 199 | 44.9% | 673 | $7,352,837 | 2 | 2 | 3 | 4 | $0.97 |
| KERRIN MCEVOY | 101 | 13.7% | 194 | 39.9% | 739 | $12,086,393 | 10 | 6 | 4 | 4 | $0.58 |
| COREY BROWN | 91 | 13.9% | 183 | 41.7% | 657 | $6,697,605 | 2 | 4 | 2 | 5 | $0.77 |
| TOMMY BERRY | 74 | 14.4% | 142 | 42.1% | 513 | $6,848,580 | 1 | 3 | 1 | 4 | $0.81 |
| JEFF PENZA | 60 | 12.6% | 117 | 37.1% | 477 | $1,214,140 | 0 | 0 | 0 | 0 | $0.61 |
| R HUTCHINGS | 58 | 14.8% | 90 | 37.9% | 391 | $3,079,025 | 0 | 0 | 2 | 1 | $1.06 |
| CHAD LEVER | 57 | 17.6% | 97 | 47.7% | 323 | $1,412,145 | 0 | 0 | 0 | 0 | $0.87 |
Seasons Summary Statistics
| Season | Wins | Win (%) | Places | Place (%) | Runners | PM AUD $ | G1(w) | G2(w) | G2(w) | LR(w) | ROI |
| --- | --- | --- | --- | --- | --- | --- | --- | --- | --- | --- | --- |
| 2018/19 | 329 | 13.6% | 629 | 39.6% | 2420 | $42,616,219 | 18 | 15 | 8 | 12 | $0.72 |
| 2017/18 | 338 | 14.5% | 613 | 40.8% | 2333 | $34,478,317 | 13 | 13 | 8 | 6 | $0.89 |
| 2016/17 | 264 | 13.0% | 506 | 38.0% | 2028 | $26,128,842 | 9 | 10 | 9 | 7 | $0.73 |
| 2015/16 | 281 | 14.9% | 460 | 39.3% | 1887 | $30,446,783 | 15 | 12 | 16 | 14 | $0.83 |
| 2014/15 | 225 | 13.2% | 463 | 40.4% | 1704 | $26,862,374 | 14 | 11 | 11 | 15 | $0.81 |
| 2013/14 | 229 | 14.8% | 396 | 40.5% | 1545 | $22,851,477 | 8 | 12 | 13 | 11 | $0.84 |
| 2012/13 | 224 | 16.3% | 370 | 43.2% | 1376 | $17,226,460 | 9 | 7 | 8 | 11 | $0.85 |
| 2011/12 | 173 | 14.1% | 322 | 40.4% | 1225 | $10,222,790 | 4 | 3 | 4 | 8 | $0.86 |
| 2010/11 | 146 | 13.6% | 282 | 40.0% | 1070 | $9,102,875 | 4 | 3 | 3 | 9 | $0.89 |
| 2009/10 | 136 | 14.9% | 224 | 39.5% | 911 | $9,529,060 | 6 | 8 | 5 | 4 | $0.89 |
| Overall | 2675 | 13.8% | 4928 | 25.4% | 19365 | $242,867,119 | 102 | 96 | 90 | 103 | $0.80 |