In 2016, Hall Of Fame trainer Gai Waterhouse began a partnership with Adrian Bott at Tulloch Lodge, Randwick.
Adrian Bott is the son of noted breeding industry figure Tony Bott . He graduated from the Darley Flying Start in 2012 and joined Waterhouse as Assistant Racing Manager, progressing to Racing Manager in 2013 and then Assistant trainer.
The pair combined for their first Group 1 winner when Global Glamour took out the 2016 Thousand Guineas, going on to win the Group 1 Flight Stakes later that year.
First Runner
03 Aug 2016
Warwick Farm (Aus)
 | 
Myboycharlie @ Vinery Mdn Hcp
Randwick (Aus)
 | 
Randwick City Council Rosebud
G WATERHOUSE & A BOTT's Career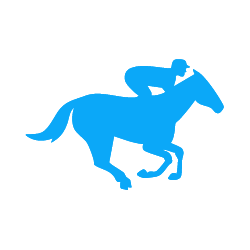 Starts
Past Runners
| FP | Date | Course | Runner | Race | Distance | PM AUD $ | Jockey | Time |
| --- | --- | --- | --- | --- | --- | --- | --- | --- |
| 4 of 7 | 26 May 2019 | SANL | GOODWOOD ZODIAC | LADBROKES AUSTRALIAN HRDL | 3900m | $125,000 | S JACKSON | 4:29.86 |
| 2 of 8 | 26 May 2019 | NOWR | DREAMING FOR MORE | ISUZU BELLE OF THE SOUTH-BM66 | 1200m | $35,000 | A HYERONIMUS | 1:10.26 |
| 2 of 9 | 26 May 2019 | SANL | SOCIAL ELEMENT | LADBROKES ODDS HRDL (BM120) | 3400m | $50,000 | S JACKSON | 4:00.04 |
| 1 of 11 | 25 May 2019 | RAND | WOLFE | CANCER FOUNDATION (BM78) | 2000m | $125,000 | TIM CLARK | 2:03.84 |
| 5 of 8 | 25 May 2019 | RAND | DISCHARGED | SUPPORTERHUB HCP | 1400m | $125,000 | SAM CLIPPERTON | 1:22.10 |
| 9 of 18 | 25 May 2019 | FLEM | TRANSACT | THE ANDREW RAMSDEN | 2800m | $400,000 | LUKE CURRIE | 2:55.15 |
| 2 of 15 | 25 May 2019 | RAND | READY TO PROPHET | WILSON ASSET MANAGEMENT (BM78) | 1200m | $125,000 | BILLY OWEN | 1:08.70 |
| 3 of 11 | 25 May 2019 | GOSF | MINI BOOM | SKILLION POOLS MDN HCP | 1000m | $35,000 | GRANT BUCKLEY | 0:58.66 |
| 9 of 11 | 25 May 2019 | RAND | FRENZIED | MIZUNO (BM74) | 2000m | $125,000 | TIM CLARK | 2:03.57 |
| 17 of 18 | 25 May 2019 | FLEM | RUNAWAY | THE ANDREW RAMSDEN | 2800m | $400,000 | STEPHEN BASTER | 2:55.15 |
Jockey Statistics
| Jockey Name | Wins | Win (%) | Places | Place (%) | Runners | PM AUD $ | G1(w) | G2(w) | G2(w) | LR(w) | ROI |
| --- | --- | --- | --- | --- | --- | --- | --- | --- | --- | --- | --- |
| TIM CLARK | 82 | 20.8% | 90 | 43.7% | 394 | $7,465,902 | 2 | 6 | 8 | 5 | $0.96 |
| A HYERONIMUS | 55 | 16.8% | 85 | 42.8% | 327 | $2,833,240 | 0 | 0 | 1 | 4 | $0.88 |
| MS RACHEL KING | 42 | 20.7% | 60 | 50.2% | 203 | $1,882,895 | 0 | 0 | 0 | 2 | $1.17 |
| JOSH PARR | 37 | 21.8% | 52 | 52.4% | 170 | $1,976,215 | 0 | 2 | 0 | 2 | $0.81 |
| STEPHEN BASTER | 33 | 18.5% | 36 | 38.8% | 178 | $3,408,700 | 1 | 1 | 5 | 4 | $1.00 |
| KERRIN MCEVOY | 13 | 22.8% | 12 | 43.9% | 57 | $1,074,065 | 1 | 0 | 2 | 0 | $0.95 |
| TOMMY BERRY | 12 | 24.0% | 11 | 46.0% | 50 | $992,665 | 0 | 1 | 0 | 3 | $1.19 |
| BLAKE SHINN | 11 | 20.4% | 15 | 48.1% | 54 | $2,429,090 | 1 | 2 | 0 | 0 | $0.84 |
| BRENTON AVDULLA | 10 | 27.0% | 11 | 56.8% | 37 | $647,225 | 0 | 1 | 1 | 0 | $1.11 |
| PAUL KING | 9 | 13.0% | 19 | 40.6% | 69 | $249,945 | 0 | 0 | 0 | 0 | $0.32 |
| WINONA COSTIN | 8 | 24.2% | 5 | 39.4% | 33 | $168,020 | 0 | 0 | 0 | 0 | $0.80 |
| BEAU MERTENS | 7 | 10.8% | 21 | 43.1% | 65 | $549,665 | 0 | 0 | 0 | 0 | $0.32 |
| JOHAN VICTOIRE | 7 | 17.9% | 11 | 46.2% | 39 | $213,350 | 0 | 0 | 0 | 0 | $1.08 |
| B SPRIGGS | 7 | 23.3% | 13 | 66.7% | 30 | $177,520 | 0 | 0 | 0 | 0 | $0.95 |
| R HUTCHINGS | 5 | 18.5% | 6 | 40.7% | 27 | $147,195 | 0 | 0 | 0 | 0 | $1.07 |
Seasons Summary Statistics
| Season | Wins | Win (%) | Places | Place (%) | Runners | PM AUD $ | G1(w) | G2(w) | G2(w) | LR(w) | ROI |
| --- | --- | --- | --- | --- | --- | --- | --- | --- | --- | --- | --- |
| 2018/19 | 103 | 15.1% | 148 | 36.9% | 681 | $7,414,240 | 0 | 3 | 10 | 5 | $0.78 |
| 2017/18 | 165 | 19.0% | 227 | 45.1% | 869 | $11,913,027 | 3 | 7 | 8 | 8 | $0.90 |
| 2016/17 | 151 | 20.1% | 193 | 45.9% | 750 | $9,537,305 | 2 | 4 | 4 | 13 | $0.89 |
| Overall | 419 | 18.2% | 568 | 24.7% | 2300 | $28,864,572 | 5 | 14 | 22 | 26 | $0.90 |
{{table_title}}