Toby Edmonds began his training career in the late 1980's, moving to the Gold Coast in 1994.

Following good success in the sunshine state, Toby Edmonds moved to Warwick Farm in 2003 where he spend six years before relocating to the Gold Coast again in 2011.

Edmonds continues to churn out a good number of winners and had the biggest win of his career when Houtzen took out the 2017 two-year-old Magic Millions.
TOBY EDMONDS' Career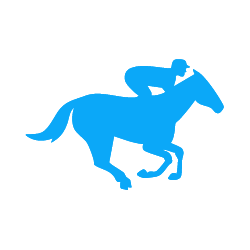 Starts
Latest Runners
| FP | Date | Course | Runner | Div | Type | Distance | PM AUD $ | Jockey | Time |
| --- | --- | --- | --- | --- | --- | --- | --- | --- | --- |
| 2 of 6 | 28 Jul 2019 | CDRA | SHE GOES POP | $11 | CL5 | 1600m | $21,000 | MARK DU PLESSIS | 1:38.73 |
| 8 of 14 | 27 Jul 2019 | E FM | CHURNING | $7.5 | 3 OPEN | 1200m | $75,000 | RYAN MALONEY | 1:11.20 |
| 10 of 14 | 27 Jul 2019 | E FM | SUNDAY SESSION | $15 | BM70 | 1500m | $50,000 | RYAN MALONEY | 1:30.86 |
| 1 of 10 | 27 Jul 2019 | TWBA | FILTERS | $17 | MDN | 2000m | $19,000 | BAYLEE NOTHDURFT | 2:08.05 |
| 12 of 12 | 27 Jul 2019 | E FM | WITHERING | $31 | 3 OPEN | 1840m | $75,000 | BAYLEE NOTHDURFT | 1:54.68 |
| 5 of 12 | 27 Jul 2019 | E FM | RUMBERELLA | $16 | CL3 | 1840m | $50,000 | JIM BYRNE | 1:54.08 |
| 2 of 11 | 27 Jul 2019 | TWBA | CALL ME STIRLING | $7.0 | 2 MDN | 1050m | $19,000 | NATHAN FAZACKERLEY | 1:03.30 |
| 5 of 8 | 27 Jul 2019 | BDST | MISS SEVERINA | $8.5 | CL4 | 1300m | $19,000 | JASON TAYLOR | 1:15.68 |
| 3 of 9 | 27 Jul 2019 | E FM | TARDIS | $3.0 | FM CL6 | 1200m | $75,000 | RYAN MALONEY | 1:11.79 |
| 3 of 10 | 27 Jul 2019 | E FM | CHAMPAGNE JET | $5.5 | 2 OPEN | 1200m | $75,000 | COREY BAYLISS | 1:12.11 |
Jockey Statistics
| Jockey Name | Wins | Win (%) | Places | Place (%) | Runners | PM AUD $ | G1(w) | G2(w) | G3(w) | LR(w) | ROI |
| --- | --- | --- | --- | --- | --- | --- | --- | --- | --- | --- | --- |
| J LLOYD | 173 | 26.3% | 160 | 50.7% | 657 | $6,656,005 | 0 | 0 | 1 | 5 | $1.01 |
| RYAN MALONEY | 44 | 25.6% | 52 | 55.8% | 172 | $1,366,260 | 0 | 0 | 3 | 0 | $1.00 |
| ALAN COWIE | 35 | 21.2% | 45 | 48.5% | 165 | $396,678 | 0 | 0 | 0 | 2 | $1.05 |
| JIM BYRNE | 23 | 16.2% | 45 | 47.9% | 142 | $828,330 | 0 | 0 | 0 | 1 | $0.83 |
| CHRIS MUNCE | 23 | 17.8% | 25 | 37.2% | 129 | $418,350 | 0 | 0 | 0 | 0 | $1.14 |
| M MCGUREN | 18 | 27.3% | 21 | 59.1% | 66 | $419,395 | 0 | 0 | 0 | 0 | $0.80 |
| CRAIG AGNEW | 16 | 18.6% | 24 | 46.5% | 86 | $193,510 | 0 | 0 | 0 | 0 | $1.13 |
| MATTHEW PALMER | 16 | 21.3% | 28 | 58.7% | 75 | $201,825 | 0 | 0 | 0 | 0 | $0.80 |
| SCOTT GALLOWAY | 14 | 15.6% | 31 | 50.0% | 90 | $207,690 | 0 | 0 | 0 | 0 | $0.65 |
| TRAVIS WOLFGRAM | 14 | 33.3% | 12 | 61.9% | 42 | $152,550 | 0 | 0 | 0 | 0 | $1.41 |
| P HAMMERSLEY | 13 | 16.7% | 16 | 37.2% | 78 | $313,040 | 0 | 0 | 0 | 0 | $1.07 |
| JAMES ORMAN | 13 | 18.3% | 11 | 33.8% | 71 | $414,570 | 0 | 0 | 0 | 0 | $0.82 |
| JACKSON MORRIS | 13 | 22.8% | 17 | 52.6% | 57 | $151,175 | 0 | 0 | 0 | 0 | $0.85 |
| DARRYL MCLELLAN | 12 | 17.4% | 23 | 50.7% | 69 | $224,210 | 0 | 0 | 0 | 0 | $1.88 |
| JACKSON MURPHY | 11 | 37.9% | 4 | 51.7% | 29 | $298,025 | 0 | 0 | 0 | 0 | $1.63 |
Seasons Summary Statistics
| Season | Wins | Win (%) | Places | Place (%) | Runners | PM AUD $ | G1(w) | G2(w) | G3(w) | LR(w) | ROI |
| --- | --- | --- | --- | --- | --- | --- | --- | --- | --- | --- | --- |
| 2018/19 | 110 | 20.4% | 145 | 47.2% | 540 | $4,072,210 | 0 | 0 | 4 | 4 | $0.78 |
| 2017/18 | 107 | 22.0% | 134 | 49.5% | 487 | $3,734,760 | 0 | 0 | 3 | 6 | $1.02 |
| 2016/17 | 90 | 22.8% | 99 | 48.0% | 394 | $3,874,105 | 0 | 0 | 0 | 1 | $0.82 |
| 2015/16 | 57 | 20.2% | 77 | 47.5% | 282 | $1,556,965 | 0 | 0 | 0 | 1 | $0.91 |
| 2014/15 | 44 | 17.1% | 74 | 45.9% | 257 | $1,449,605 | 0 | 0 | 0 | 1 | $0.83 |
| 2013/14 | 55 | 20.5% | 75 | 48.5% | 268 | $815,150 | 0 | 0 | 0 | 1 | $1.06 |
| 2012/13 | 28 | 14.6% | 59 | 45.3% | 192 | $538,075 | 0 | 0 | 0 | 0 | $0.76 |
| 2011/12 | 19 | 14.0% | 40 | 43.4% | 136 | $364,635 | 0 | 0 | 0 | 0 | $0.60 |
| 2010/11 | 6 | 21.4% | 6 | 42.9% | 28 | $61,100 | 0 | 0 | 0 | 0 | $1.08 |
| 2009/10 | 2 | 11.1% | 3 | 27.8% | 18 | $101,230 | 0 | 0 | 0 | 1 | $1.67 |
| Overall | 737 | 17.2% | 1127 | 26.4% | 4275 | $19,375,481 | 0 | 0 | 7 | 18 | $0.80 |