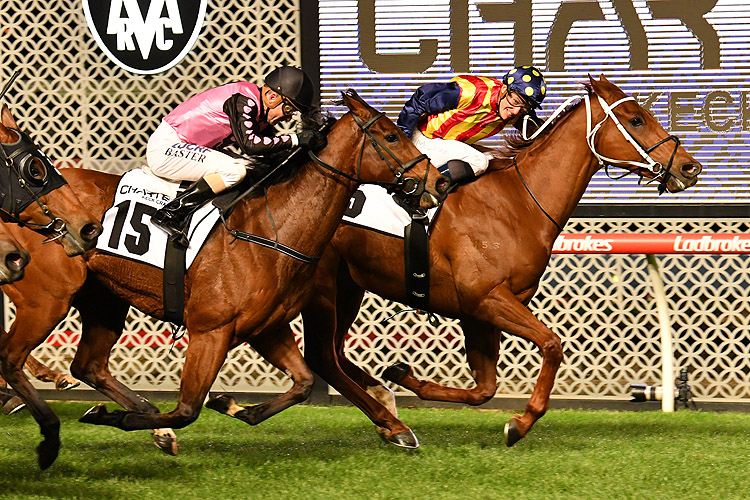 Both Group Ones that took place over the weekend in Melbourne were weak for the grade. Nature Strip is a high-class horse but wasn't at his best despite winning his second Group One in the Moir on Friday night. A Timeform rating of 118 (the same rating he produced in an off-season Benchmark 70 at Sandown at just his fourth start!) is well shy of his 123-rated best which has typically been produced when his runs have been spaced out.
The 20-day gap Nature Strip took into Friday night looks like it may be as quick a turnaround as he wants and if we are right about this theory - which our very own Simon Dinopoulos took a look at in an article that you can read here - then Everest talk looks fairly fanciful - particularly via the Schillaci which would require a seven-day turn around. Of course we could be wrong...
On Sunday Black Heart Bart posted something closer to a Group One performance, running to 121 when winning the Underwood Stakes from Homesman . Bart was a second Group 1 winner at 100-1 in as many weeks in Melbourne and it's hard not to read into that. The ranks look paper thin.
The Underwood has been trending a bit that way in recent times. Weekend Hussler (ran 129 in the Underwood), Heart Of Dreams (124), So You Think (130+), Lion Tamer (124), Ocean Park (124) and Dundeel (125) made up a six-year glamour stretch for the Underwood but it's been substandard since then.
Runner-up Homesman matched the form he produced to win the race last year, running to 121, but walks away looking an unlucky loser. His Feehan return said he was a better horse 12 months on and while he didn't improve his rating in the Underwood when allowing for the circumstances his effort looks the best in the race. A different set up could easily have seen him run to a new peak and there is every chance that he will do that in the coming weeks.
More interesting (certainly more vibrant!) than the weight-for-age scene at the moment is the three-year-old scene and the classic generation provided interest on the undercard to both Group Ones this weekend.
The Stutt didn't scale any heights on Friday but Loving Gaby returned to knock off two fillies (Exhilarates and Villami) who were coming off fast spring figures. To spot them that set-up, sit back and loop them, and win a touch cosily, was mighty impressive.
Loving Gaby ran to 109p which is below her top but everything about that return screams that her 115-rated peak is still well within reach - and that is going to win her a lot of races.
More nice fillies stepped out on Sunday at Caulfield where Acting won the Thousand Guineas Prelude running to 108. Both Acting and runner-up Southbank have nice profiles. Both are now established as smart on the clock, both have plenty of upside, and both are bred to get at least a mile. Plenty to like, but they did get the run of things to an extent and there were a couple of big names behind them that look every chance of turning the tables in the Thousand Guineas.
Flit was obviously unlucky, taken a long way back from a steady tempo from her wide draw and then steering back into traffic with plenty more to offer in the run home. Lyre was perhaps less obviously stiff but she was just as promising having ended up a long way off the ideal pace. She has played catch-up with a couple of quick runs following a setback and this looks the run to put her right back on track, her closing effort hinting at her run being as good as any in the field.
The colts division of the preludes was also run favourably for those racing close to a steady tempo. Alligator Blood was one of those and he was good enough to make the most of it, returning a rating of 113p. Runner-up Dalasan ran to 114p, a pound to the good of the winner after allowing for weight carried, and allowing for his closing speed makes him look even better again. He is shaping as though he will relish the mile and looks the best Guineas candidate from this group despite being beaten.
The big question for Guineas punters is, of course, where does the Sydney form slot in? You don't need an atomic clock and a physics degree to know that the colts that fought out the Golden Rose on Saturday are faster than the Melbourne colts at this stage.
To prove the point, Bivouac slipped down the highway and was lucky to return home without an assault charge following his Vain Stakes romp. He hasn't slowed down back in Sydney and the likes of Exceedance and Yes Yes Yes have largely kept up.
But those colts are not Guineas colts. Everests and Coolmores are in vogue for colts that quick.
Guineas hopefuls look to be from fifth back in the Rose, headed by Kubrick who is rated 114p. Hello Dalasan.