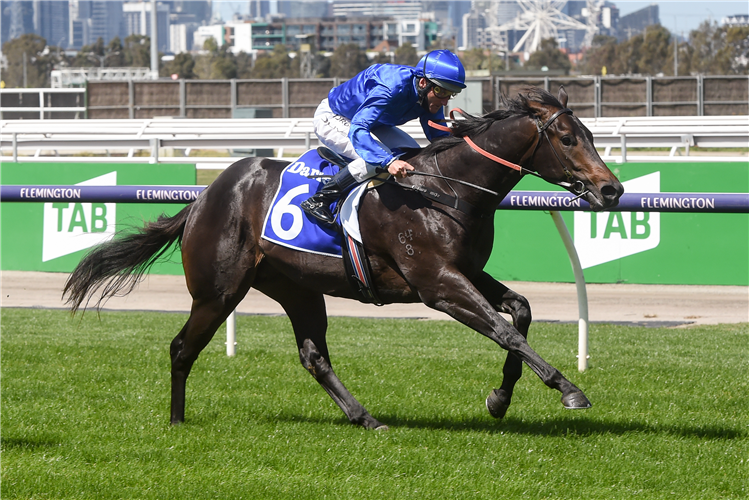 With the dust settling on another spring carnival a bit of stock-taking is in order - particularly in regards to the two-year-olds.
The end of spring and the start of summer is a fork in the road for the two-year-olds. The early sparring over with, they now roll into the summer, home to a couple of the defining points in their season.
Many of those that will be in the reckoning for top two-year-old honours by the end of the campaign are surely yet to be seen, but history, that beast that never repeats but often rhymes, tells us that many will have already stepped out right under our noses. They won't have shown their hand just yet, but there will be tells, and this review (put together in light of Saturday's meetings at Ballarat and Kembla proving rather uninteresting) is going to try and highlight some of these clues.
What makes the early two-year-old season so interesting is a relative lack of information.
Apart from when it doesn't, more data leads to better answers. Inference from collatoral formlines becomes a formidable task when faced with few, if any, formlines from which to infer, leaving the handicapper to arrive at ratings with wide error margins - not that the handicapper would ever tell you this for fear of giving up the ghost of intrinsic genius.
We can widen the net via race standards - which are very useful - but we still want more points of reference to touch on in order to increase our confidence in the point estimate that we call a rating.
This is where speed figures come in. Speed figures forge a relationship between all the times at a meeting and give the handicapper a wider range of reference points. For early two-year-olds these are perhaps the most important points of reference.
No race is ever won (outside of the steward's room) by a horse that didn't run the fastest time on the day. So winning is a function of running fast, and therefore a look at those that have run fast must be a reasonable guide to future winners.
Preamble complete, here are the top dozen juvenile times of the spring: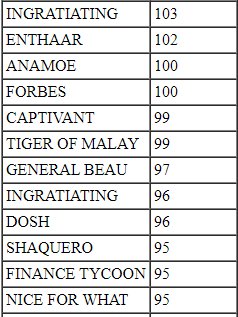 The numbers here can largely speak for themselves, but a couple of interesting(ish) takeaways.
Things look fairly bright for the Blue Jackets. Godolphin and James Cummings are represented by two of the top four on the list courtesy of their two stakes-winners, Ingratiating (who is the only horse up there twice) and Anamoe.
Godolphin had a massive campaign with their juveniles in 2018/19, headlined by winning the Golden Slipper with Kiamichi. Exhilarates won the Magic Millions and Microphone the Sires (as well as running second in the Slipper). Lyre ran for Anthony Freedman but won the Blue Diamond in a blue coat just to put a cherry on top of it all.
It wasn't such a glamorous 2019/20 though. Golden Slipper-longshot Thermosphere (who beat two home at 80-1) was the stable's only runner at the top table for the season but that should prove an abberation and the early figures produced by Ingratiating and Anamoe suggest as much.
The other name worth mentioning on this table is Enthaar, who is the leading two-year-old so far judged by Timeform ratings where she heads the table - which you can view here - with a rating of 108.
Now many will be no doubt asking 'why is her Timeform rating different to her overall time rating? Why have I read this far into a blog by this 'handicapper' only to find out that he is just throwing up numbers wrapped up in fancy words like inference? He is clearly a mug.'
Some good points well made, and they may very well be true, but the speed figure of 102 is just one piece of the information from which the Timeform rating (108) was inferred. There is much to be taken from the fact that Enthaar was able to win the Gimcrack as dominantly as she did.
There is only so much we can take from times alone - a point wonderfully illustrated below.
In Sir Arthur Eddington's parable of the fishing net a scientist studying fish by hauling them up with nets concludes that there is a minimum size of fish in the sea.

You get what you measure, and your instrument affects what you see.

More: https://t.co/jey3DKKrvE#metrics pic.twitter.com/RSkaE2I5HA

— Sketchplanations (@sketchplanator) November 22, 2020
Times are an important part of the puzzle, however, and indentifying those that have run fast in spring should provide us with important clues about those that will run fast in summer.